I Hear You and Rejoice
Tricycle Theatre
Opening Night – 12th June 2017
⭐️⭐️⭐️⭐️⭐️
"Raw, truthful and emotive"
Set in a funeral service for Kitsy Rainey the deceased wife of Pat Farnon, I Hear You and Rejoice led us through a hysterical and heart-wrenching performance of what can only be described as a unique and charming marriage. An incredible 5 star performance from Mikel Murfi who is a one man band, writing and starring in his one man show.
The death of a long-term partner is often a hushed topic we collectively don't entertain, but a topic that was captivatingly tackled in this piece. Throughout this journey, we are filled with pain and we are heartbroken by the grief Mikel depicts within Pat. What was surprising was that even amongst such sadness, we were still somehow able to laugh; experiencing the joy and love that this character felt for his wife. Often creating a mixed bag of emotion. This shows really gives what feels like an honest and truthful depiction of grief and pain of losing a long-term partner.
Mikel's performance demonstrates him to be a master of his art; his ability to control, change and shift between different voices and physicality is second to none. Mikel plays all characters within the piece, somehow holding a three-way conversation with such believability and often to a successful comedic impact.
With such skill and precision Mikel takes the audience through a journey; holding us in the palm of his hand. I was entranced throughout this performance. I found myself laughing audibly but as quickly as I laughed I fell silent. With one sentence, Mikel was able to hush a whole auditorium. In this very moment, the atmosphere dropped so quickly that we corporally felt the tension in the room as we watch Pat break before our very eyes.
The audience reception of this piece is but a reflection of the beauty and depth of the performance and honest writings of Mikel Murfi. Raw, truthful and emotive I Hear You and Rejoice left a mark that I myself am still processing. As the audience loudly cheered and gave a standing ovation at the end; I too stood for this play is genius.
Reviewed by Daniel Correia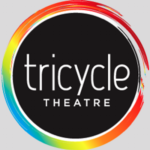 I Hear You and Rejoice runs until 1st July