Mad Man Sad Woman
The Space
Opening Night – 22nd June 2017
⭐️⭐️⭐️⭐️
"A bold new production demanding attention"
If you are looking for an intimate theatre venue, The Space, nestled in the heart of the Docklands is really quite something. The converted church provided the perfect backdrop for a gritty and moving tale between two of society's marginalised characters.
Award-winning Chilean playwright Juan Radrigán's "Mad Man Sad Woman" has been beautifully translated by Catherine Boyle and portrays the struggles faced by a crippled prostitute and a dying drunk (Sadie Shimmin and Bil Stuart).
In an abandoned building we see their relationship develop from hostility and blame to acceptance and courage, understanding where and how beauty can be found in the littlest things in life.
Having no interval enables you to fully immerse yourself in their story and almost invites you to participate in their space, in 'The Space', as they enter and exit through the audience.
This is a bold new production, and the venue and direction (Sue Dunderdale) work together wonderfully. Your attention is demanded throughout for characters that may be unfamiliar, and also that challenge notions of society and the outlook we may have on our own lives.
Reviewed by Thom Perks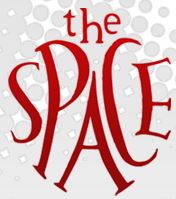 Mad Man Sad Woman
is at The Space until 8th July