Remnants
The Print Room at The Coronet
Opening Night – 14th June 2017
⭐️⭐️⭐️⭐️
"Raw and Haunting"
Remnants explores the impact of conflict from a female perspective. Based on Croatian-American writer Courtney Angela Brkic's memoir The Stone Fields, four female singers and a dancer explore the effects of Second World War and the Bosnian conflict across generations of a family. Director Patrick Eakin Young tells a story of loss and tragedy through Balkan folk music, electronic compositions and dance.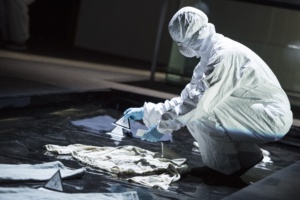 The narrative is provided by interviews with Brkic about her time working in forensics in Bosnia and Herzegovnia. Documenting despair, love and relationships, the play juxtaposes voices of the past with those of the future sensitively portraying changing attitudes and identity.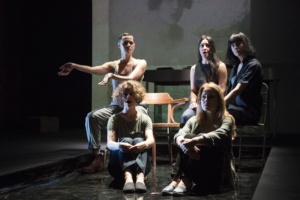 The cast were beautifully in sync and the vocals were chilling and effective. Fabiola Santana's dance 

performance with

choreography from Jamila Johnson-Small

 was

particularly

 

powerful

and engaging

offering

a 

physical

 portrayal of the protagonist's coming of age journey through the history of her ancestors

.

 The production was visually stunning with an incredible set but the tech heavy nature of the production perhaps at times distracted from the emotion of the piece.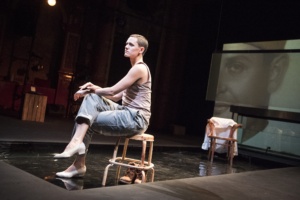 Remnants provides a raw and haunting angle on war and throws light upon the heart-breaking effects of conflict.
Reviewed by Olivia Ellison
Photography by Richard Hubert Smith

Remnants
is running until 1st July