The Break-Up Monologues
Blue Elephant Theatre
Reviewed – 19th July 2017
⭐️⭐️⭐️
"Saucy, insightful and fun"
The Break-up Monologues was a comedy, storytelling and spoken word night that looked at three artist's best and worst relationship break-up stories. Rosie Wilby an award-winning comedian devised and curated this themed night. Unfortunately, Rosie who was meant to host the show had taken ill – the joys of live performance.
For Rosie, the idea behind the Break-up Monologues began when she was doing a touring piece in which she spoke about her own break-up and afterwards at her gigs, she would get people to tell her their own craziest break-up stories, at least this is what we were told at the beginning of the night.
Due to this set-up, I was expecting for the evening to be filled with whacky break-up stories that were 'hilarious' but was instead catfished. It wasn't that the stories told were awful or boring, but they just didn't live up to the expectation built by the way they were introduced.
Paula Varjack, opening the show, brought the saucy, young and sexually explorative tone. Her writing was really engaging and at times really personal. Through her piece, I felt she shared with us a part of herself and strangely out of the three artists I felt as though I got to know Paula more.
However, whilst Paula's writing was beautiful and personal, her delivery and performativity left much to be desired. The comedic parts sometimes lacked timing or emphasis and even the tone of the delivery was occasionally off. This did hinder our connection with the artist.
Sophia Blackwell, on the other hand, was phenomenal. She was my favourite out of the three artists. Sophia had a really engaging way of speaking to the audience that felt honest and her writing was really something special. Bringing spoken word amongst her storytelling she really delivered an interesting and poetically beautiful tone to this night.
The feminist in me was stoked to hear female voices openly speaking about break-ups, sex, and sexuality in a way we don't often hear on stage, TV or popular media. These artists also gave bi-sexuality a visibility that is much needed.
VG Lee as the closing act gave us the perspective from an older woman's eyes. For me, she brought that old age wisdom and lesbian feminist twist to her act. She was a very sweet lady and the things she voiced that evening really resonated with me. As a young LGBT person I haven't had the pleasure of hearing or seeing older LGBT performers on stage sharing their experiences and so this was for me something really special.
The evening was simple and whizzed through leaving me wanting to hear more stories, more spoken word, more bisexual voices, more lesbian stories and more heartbreaks. 
Saucy, insightful and fun.
Reviewed by Daniel Correia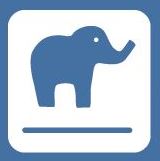 THE BREAK-UP MONOLOGUES
was at The Blue Elephant Theatre