5 Guys Chillin'
Assembly Roxy – Edinburgh Festival Fringe
Reviewed – 25th August 2017
⭐️⭐️⭐️⭐️⭐️
"A true conversation opener"

This show is everything that theatre should be; avoiding all the stylistic cliches that permeate the vast majority of verbatim work, this brand-new production of 5 Guys Chillin', directed and written by Peter Darney for their Edinburgh run, is the epitome of theatre activism. A true conversation opener, the audience was hugely varied in all aspects of diversity. Rather than preaching to the converted or condoning the complexities of addiction, the play serves to present all sides of the argument, provoking and engendering discussion around social change, oppression and drug abuse.
A piece that has been quietly building momentum over the last two years, this new production demonstrates the potential of art as activism and the breathtaking results of relevant realist drama. Following the story of five men attending a London 'chill out', a term used to describe a social gathering of gay men fuelled by a cocktail of drugs and sex. Addressing the stigmas and issues associated with the chem-sex scene, the play navigates the borders between addiction and pleasure; the erotic and the dangerous; liberation and intimacy.
With the gritty realism of Danny Boyle, the production design fully exposes the ugly mechanics of the chem-sex scene, stoutly refusing to look away from it's effects on those who participate, yet neither condemning nor condoning their actions. The set is minimal but naturalistic, with a host of associated paraphernalia scattered across the floor. This dedication to naturalistic detail, set against the beautifully acted monologic script, brings a textured realism to the production that proves an engaging combination of form and content. Woven together from a series of interviews, the script ricochets between comedy and drama, addressing the ecstasy and entropy of addiction with a quick-fire patter that hurtles through a cacophony of experience.
The visceral animalism of the physical performances, particularly in the more abstract movement sequences, engenders a sense of both eroticism and squalidity, leaving the audience sitting not in judgement of the characters, but in intoxication with them. Due to the strength of this connection between audience and actor, the piece would benefit form a smaller, more intimate, venue to take full advantage of the tactility of the performance.
Overall, this piece is an absolute must-see, and I highly recommend attending the post-show discussion for further insight. A brave and searing production, it's content is certainly not for the faint of heart, but the relevance and accessibility of the narrative provides a vital insight into the metastatic world of Chem-Sex.
Reviewed by Tasmine Airey
Image is courtesy of the King's Head Theatre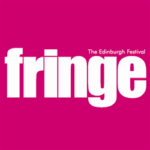 5 GUYS CHILLIN'
is at the Edinburgh Festival Fringe until 27th August