That Face
Greenside at Infirmary Street – Edinburgh Festival Fringe
Reviewed – 10th August 2017
⭐️⭐️
"the performances unfortunately lacked the backbone and emotional subtlety needed"
Quirky Bird Theatre's take on 'That Face' was somewhat salvaged by its tortured script, but the performances unfortunately lacked the backbone and emotional subtlety needed to realise its full impact. Such an intimate space exposed a lack of attention to detail, which made characterisation hurried and often heavy-handed. Louise Thomas' Martha compelled at points. She portrayed fragility and unpredictability in her wavering voice and flighty movements, but her embodiment of the role was not sustained, or visceral enough that I felt moved to empathy.
Martha is an alcoholic, but her absolute reliance was not conveyed. Though the stage was strewn with bottles, they felt like a purely decorative signpost, rather than an attempt to reflect the rituals of alcoholism, which often involve bottles being out of sight, but constantly swigged. She went to light a cigarette but could not locate the lighter, and so replaced it in the packet. This precision was misplaced: would a person on the brink really pay such attention to little acts of tidiness? Cumulatively, moments like these contributed to a general impression that the characters had not lived before such moments, that they had no history; rather that they were stepping in and out of their roles too casually. As a result, I was not invested in their enduring strife.
Jamie Carter as Henry did not have the physical or vocal command the character needs to make his situation and heart-breaking decline truly tragic. I could not picture him anywhere else in society but in this warped circumstance, so the stakes were not high enough that I wanted him to find a new lease of life and individual strength. The final scene was well-paced, and Carter found his stride in hysteria, but this breakdown was not shocking or upsetting because it did not surprise me. I felt Henry was a lost cause from the play's beginning, so a sense of trajectory was kept alive only by the writing.
Transitions between scenes were occasionally well-staged. Having one or two characters mill in the space a little longer before they exited worked effectively, sustaining the feeling of the scene past its close. But beginning a scene so abruptly with Martha crying once an audio track came to a halt was contrived and unbelievable. The transition music itself was lazy, impassive and did nothing to add to anything the production wanted the audience to feel. More thought about this would at the very least have intensified any poignancy and pain which the action inspired, however transient the inspiration may have been.
Mia and Izzy were played maturely. Amie Olive and Rosie Walker delivered expressive and capable performances. But any strengths the actors had as individuals did not come into the light enough to create all this play can be. There was something distinctly familial about the whole ensemble, and perhaps it was this established comfort which made for a slack rendition of this incredibly taut play.
Reviewed by Eloïse Poulton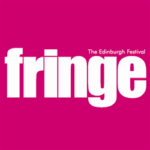 THAT FACE
is at the Edinburgh Festival Fringe until 11th August