Love in Idleness
Apollo Theatre
Opening Night – Thursday 18th May
⭐️⭐️⭐️⭐️
"a nostalgic treat, wonderfully warm and witty"
After a hugely successful run at the Menier Chocolate Factory earlier this year, Terence Rattigan's 1944 play, Love in Idleness transfers to the West End for just fifty performances. Rattigan's original work was called Less Than Kind which he later changed to be a less political and gentler show which was performed as Love in Idleness over 70 years ago.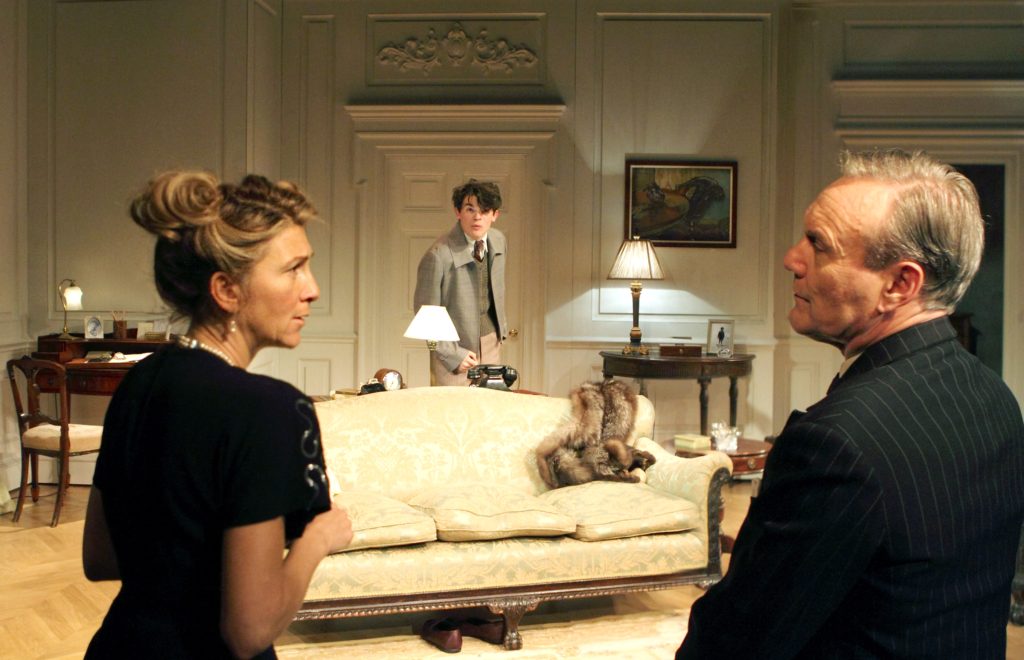 Rattigan always regretted the toning down of the work so it's pleasing that director Trevor Nunn has worked to create a new version which takes the best from both versions.
Set late in 1944, towards the end of the Second World War, the first three acts of this four act play take place in the plush Westminster home of Sir John Fletcher (Anthony Head), the Minister for Tank Production.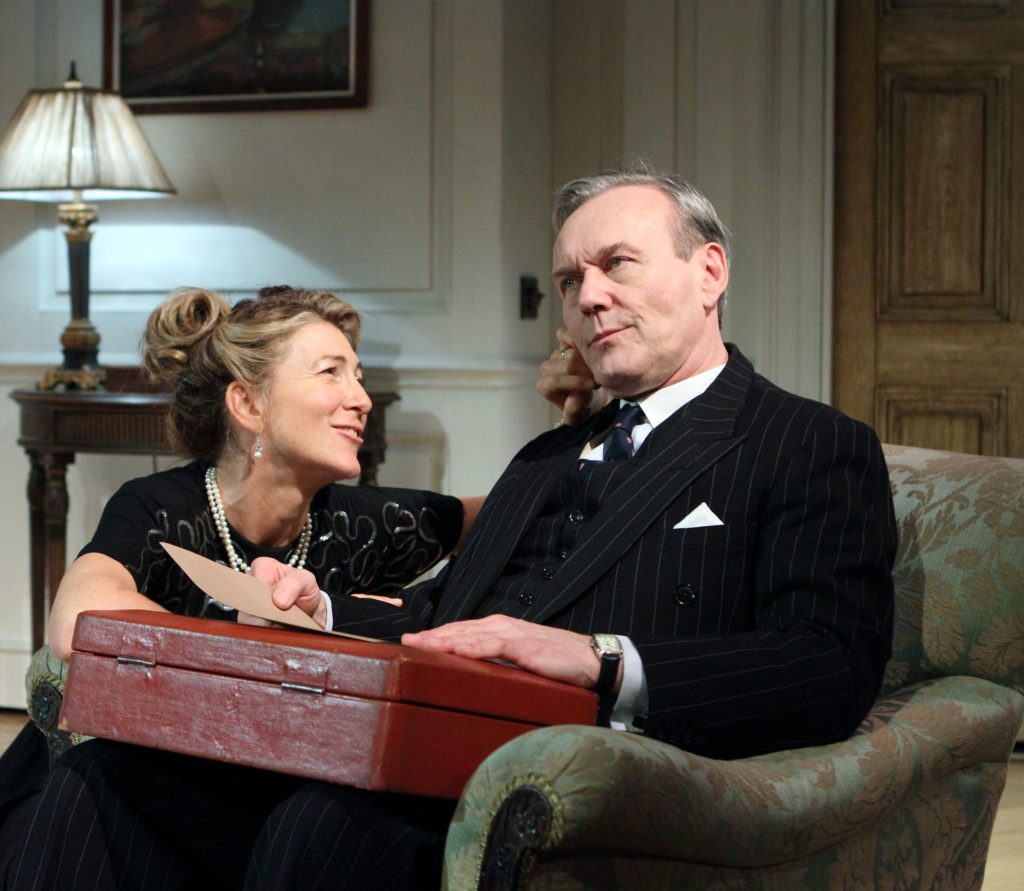 Sir John, despite still being married to his wife Diane (Charlotte Spencer) is living with Olivia Brown (Eve Best), the would  be socialite widow of a dentist. When Olivia's son Michael (Edward Bluemel) returns from four years in Canada he immediately clashes with Sir John who as a wealthy businessman,  is the very antithesis of his newly fledged left wing idealogies.
Michael, horrified with his mother, tries to split the pair up with methods ranging from deeply cunning to simple teenage petulance. Edward Bluemel captures the character to perfection with his truculent exchanges with Sir John and moody mannerisms when not getting his way. Eventually to appease her son, Olivia leaves Sir John and returns to the flat she lived in with her late husband.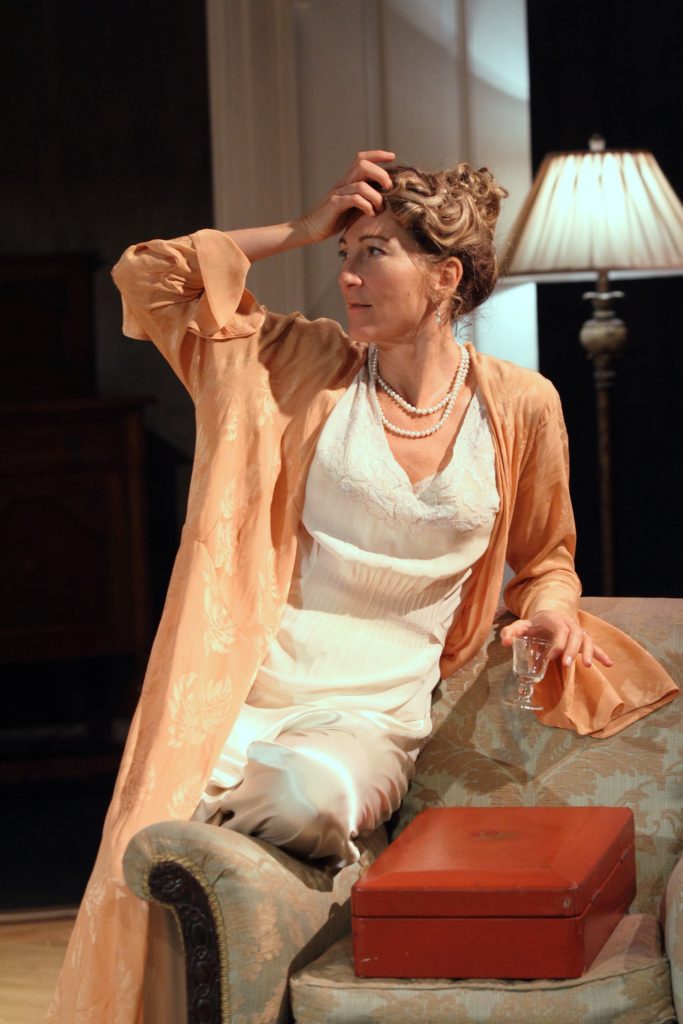 The star of the show has to be Eve Best as Olivia, torn between her son and her lover. Best portrays the slightly scatty widow with comedic charm, at times reminiscent of the legendary Joyce Grenfell. From not knowing exactly how old her son is to her creative way of conserving rations (by going out to dine) the character is a delight.
British Pathé news footage is shown between the acts (although it's only in the final act that there is a complete (rather long) set change), which works well as a background to the piece. This is certainly a period piece but never feels dated. The content of the play features issues that could easily be transposed into modern day.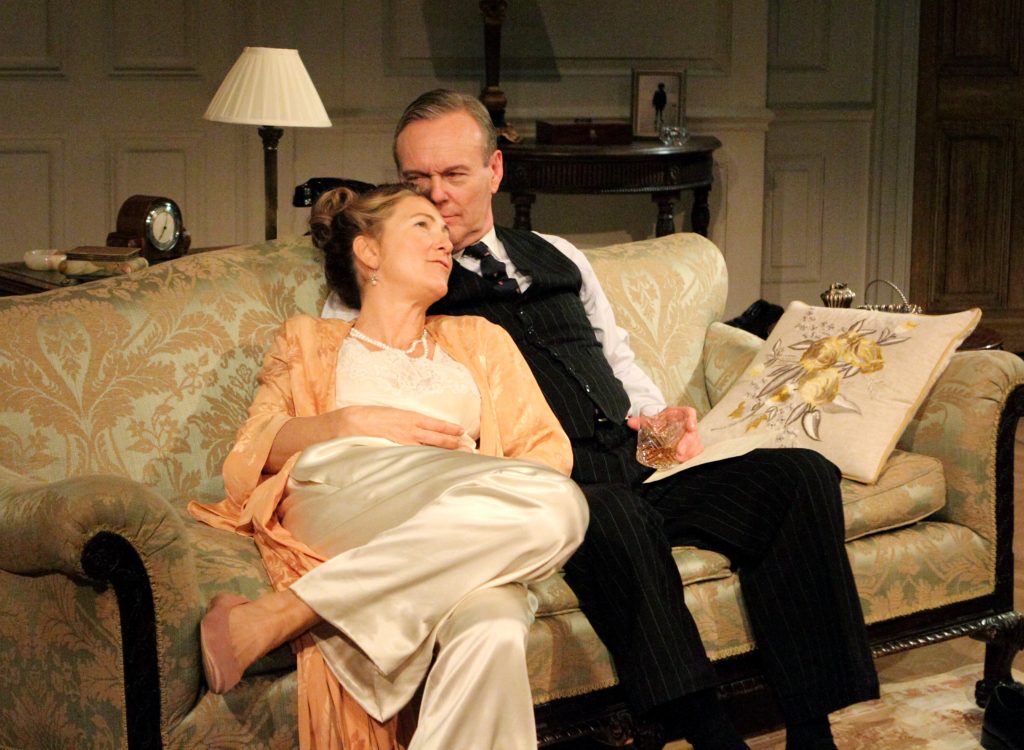 Perhaps a little too long (2 hours and 45 minutes) but Love in Idleness is a nostalgic treat, wonderfully warm and witty.
Production Photography by Catherine Ashmore

Playing until 1st July at the Apollo Theatre