Adam & Eve
Hope Theatre
Reviewed – 24th May 2018
★★★★
"The strength of the production most definitely comes from the acting abilities of the three performers"
Adam and Eve are a seemingly perfect couple, about to embark on a new life in the countryside and buy their first home together. Their affection for one another is made clear from the outset and we are truly swept away with it at the start of the piece. Eve even asks Adam if he thinks other people get jealous of their relationship. The young couple seem to have it all, but when one of English teacher Adam's teenage pupils makes startling accusations that threaten the pair's relationship, they are forced to question how well they really know each other. Is their marriage as perfect as it seems?
Having received

rave reviews at Jack Studio Theatre last summer

, this transfer, featuring Jeannie Dickinson reprising her role as Eve, and Lee Knight and Melissa Parker taking over the roles of Adam and teenager Nikki, clearly had a lot to live up to. The strength of the production most definitely comes from the acting abilities of the three performers. Dickinson and Knight, in the title roles, do a particularly good job at bouncing off each other and present believable chemistry. Melissa Parker is a convincing teenager and is engaging throughout her time on stage.
Given the fact that the acting is of such high quality, the minimal set is not an issue and there is no need for anything more than the two chairs and various small props used. It's not hard for us to imagine the couple's home, the school Adam works in, or the newsagents where Nikki works and some of the action takes place. Scene changes are primarily marked through the lighting, which darkens in an almost eerie way and is very effective. This even happens during the "honeymoon period" at the start of the production, perhaps a sign of darker times to come.
The small space of The Hope Theatre, and the way the seating has been arranged, means that sometimes actors perform with their backs to certain sides of the audience for a time. This is mainly an issue during some of the confrontational scenes, where it would add to the impact if we were able to see the facial expressions and emotions of all actors at all times. However, on a positive note, the intimate studio space means the audience can really feel a part of the action, which perhaps wouldn't be the case if the performance took place in a larger venue.
Throughout the progression of this short piece, we are taken on the journey of a couple facing a major test to their "idyllic" relationship. Psychologically, Adam & Eve will have you questioning which version of events you believe and, just when you think you have it sussed, a plot twist will be thrown in to change your view. Directed by Jennifer Davis, this production is gripping and full of tension and I highly recommend it.

Reviewed by Emily K Neal
Photography by Tim Cook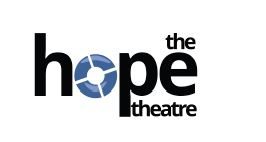 Adam & Eve
Hope Theatre until 9th June
Related
Previously reviewed at this venue