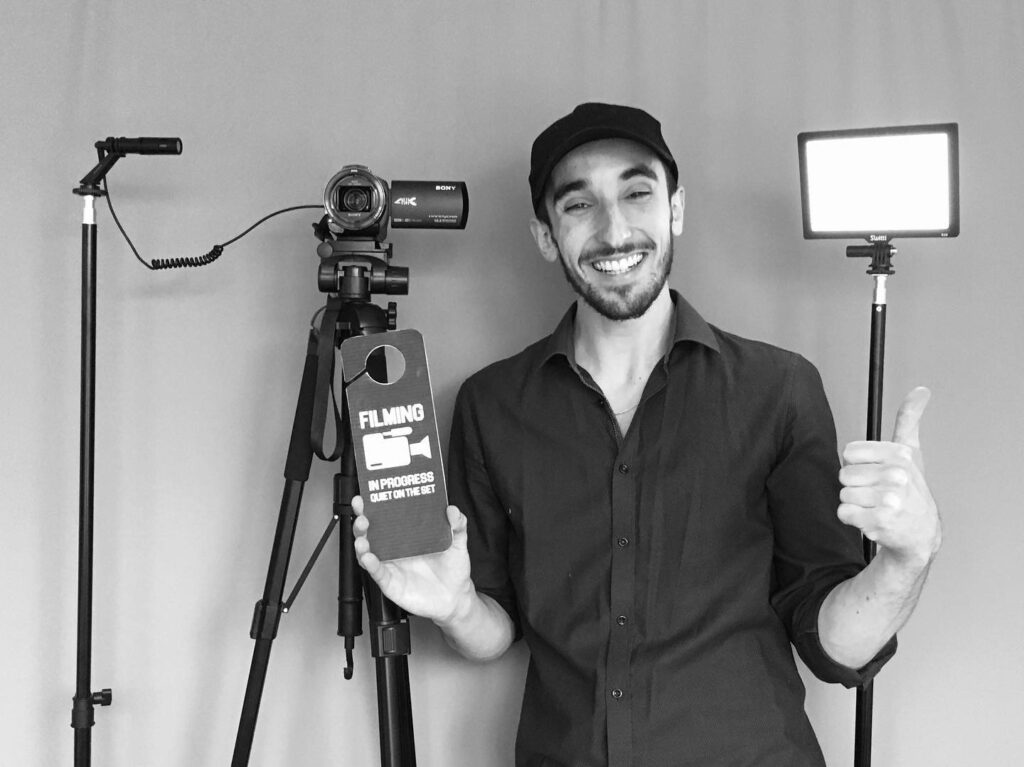 Ewens Abid
Actor
Interviewed – May 2020
To kick us off – would you like briefly to introduce yourself
Hello! Bonjour! Salam!
My name's Ewens Abid.
I'm a French/Algerian actor based in London.
How long have you been pursuing your chosen career, and what made you choose this path?
I have a background in economy, sociology, and business, but in my last year at college I started taking acting classes.
After finishing my business studies, I got into East 15 Drama School on the BA Acting International course which was the perfect curriculum for me and what I had in mind for my career. It was a lot of mixing classical and modern training with great emphasis on international theatre/film makers, and most importantly, empowering students to create their own work!
But what got me into acting and pushed me to start taking acting classes was the thought of having regrets when I'll be older. I realised some people in my family had huge regrets for not giving themselves the chance to try and pursue their dream jobs. It was really hard for me to see that.
That's what got me into acting.
This is what motivated me and still motivates me to this day.
As well as being an actor, you are also a credited writer. Which is your preferred, if any, discipline?
Acting is definitely my favourite.
There is no other feeling like it in the world!
But I also believe that, as a creative, it's not so much a question of whether I prefer acting or writing or even film making…
At the end of day, they are all here to tell a story.
And I love telling stories!
That's what I love about my job.
What drew you to the story around which your acclaimed production of "Belamour" is based? Is it in any way autobiographical or a depiction of your own family and/or experiences?
Yes, you are right.
'Belamour' is, in a way, a depiction of my family's story and experiences. The character of Belamour was based on my Uncle, who's suffering from Multiple Sclerosis. The skeleton of the play follows his life pretty accurately.
On the other hand, the character himself incorporates other true-life events and stories from my dad, other family members, and of course my own.
What drew me to this specific story was the incredibly challenging journey that my family has been going through still to this day.
It started as a way for me to better understand my family's history and background, but it quickly became much more than that. I realised that this story could really move and inspire people across all generations and hopefully help them discover or remember their own family history.
That's why one of the first things I wanted for this show was for it to be non-profit and in aid of MS society UK.
What is the earliest piece of music/art/film/theatre (any medium in fact) that you remember having an impact on you, or that inspired you to pursue your chosen career?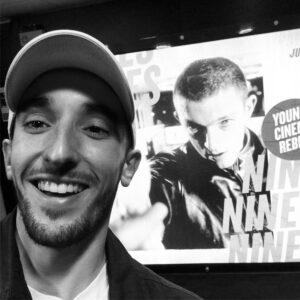 What part of the process of the production of a work, from conception to performance do you enjoy the most?
• When a new idea bursts into my head for the first time!
• Creating marketing content!
• And my favourite is performing it for the first time. This feeling of, "I said I would do it two years ago, and now I just did it…"
Were you in the middle of a project when the lockdown was put in place?
Yep… I was in Ukraine for a shoot, but as soon as we got there, we were told that we would be flown back to London the next day because Ukraine was closing its borders and going into lockdown.
Luckily, we made it back safe and sound just a few days before the UK lockdown.
How are you coping with life in isolation and have you any tips for others on how best to get through the lockdown?
It's hard, but staying active and creative has worked really well for me so I would say that, in my opinion, this is the best way to get through the lockdown.
This allowed me to work on stuff I wasn't able to before, like creating my first short film based on my one man show "BELAMOUR" and learning new skills along the way.
But also… Realising and accepting that this situation is far from over is also, I think, very beneficial.
What's the first thing you're going to do when the lockdown is over?
Try to rehabilitate myself to have a reasonable bedtime hour.
And go horse riding!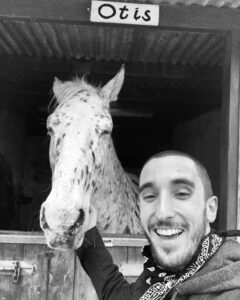 What would you like the future to hold in store for you?
Happiness.
Quickfire round: 
Best show you've seen?
"Misty" by Arinze Kene
Show that made you cry?
"Yvette" by Urielle Klein-Mekongo
Show that made you laugh?
*A Great Big Sigh* By Maryhee Yoon and Riley Marinelli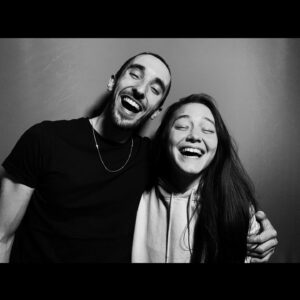 Most embarrassing moment?
When I first arrived in the UK I started kissing everybody on the cheeks the French way and yeah… took me a while to get it. People don't do that over here…
Happiest moment?
First time my dad said he was proud of me.
Biggest fear?
Loneliness
Proudest moment?
Teaching my little 4 year old brother how to swim.
Any secrets you want to share with us…?
My full name is actually Ewens Gérard Enzo ABID
Thank you Ewens.
Interviewed by Jonathan Evans
Photography courtesy Ewens Abid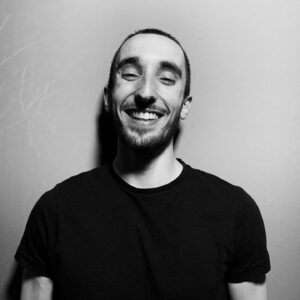 Find out more about Ewen from the links here: