As a brand new theatre company dedicated to the punchiest and most urgent short form theatre, BAG OF BEARD brings you two plays, hot off the presses, guaranteed to make you smile, then wince, and leave you pondering before your bum goes numb and your mind starts wandering. In our debut production, we bring you Two Short Stories ….
'TORN APART'
Written & performed by Christopher Georgiou and Shauna McLean
It's Christmas in London, and Sam and Viv are spending it cuddled on the sofa, eating chocolates and watching crap on the telly. Except there's an envelope filled with cash stuffed under the cushions, a baseball bat by the door and a secret that's going to have to come out before Boxing Day …
'BATH'
Written by Alexander Knott
Performed by James Demaine, Ryan Hutton, Joshua Nutbrown and Alexander Knott
London, 1962. A pile of money, everything to lose. Sharkey's down again. Whitmore's up on the pills. And they've gone and lost a briefcase full of cash on the horses. Chances are, their boss won't be pleased. It's dog eat dog, and the dinner bell's been rung …
A black comedy about thugs, drugs and dodgy dealings.
---
Listing

Monday 6th to Friday 10th March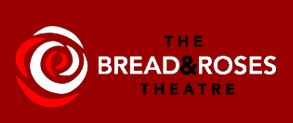 68 Clapham Manor Street,
Clapham SW4 6DZ, London
Box Office
020 8050 3025
Tickets: £10 | Concessions: £6
​​Running Time: 80 minutes
(including interval)
SHARE THIS: