Le Grand Mort
Trafalgar Studios
Reviewed – 25th September 2017
⭐️⭐️⭐️⭐️
"Nelson-Joyce was menacing and had an assured confidence in his performance"
In October last year Stephen Clark, the award-winning playwright, librettist and lyricist, died at the all too early age of 55. In 2010 Clark contacted Julian Clary saying that he wanted to write a play for him and the result of that meeting is the staging of Le Grand Mort (translates to The Great Death) for a limited run at the Trafalgar Studios.
The play is a dark two-hander mainly set in a Notting Hill kitchen with flashbacks to an earlier meeting of the duo in a bar. Clary plays Michael, a fifty something architect in whose kitchen the action takes place. His younger guest for the evening is the edgy Tim, played with remarkable conviction by James Nelson-Joyce who recently featured in the TV drama, Little Boy Blue.
The play opens with Michael preparing a meal for the evening. He recites a splendid, 

expertly written 

monologue that is superbly delivered by Clary who cleverly accentuates  the pace and rhyming couplets of the piece. It was sometimes hard to decide on which to focus – the cooking or the monologue. Fortunately Clary is able to do both with aplomb.
The play itself covers some fairly unpleasant areas of sex and death which whilst at times are very funny, also have a shock feature, particularly the accounts of Michael's sexualised relationship with his mother. References are also made to the death of, amongst others, Diana, Munroe, Jackson and Presley. 
The pace and style of the text changes when Tim arrives and we experience an uncomfortable relationship between both as their dark secrets eventually come out. There is an underlying feeling of discomfort not knowing how the meeting will end and indeed we leave the theatre wondering exactly how these two deeply damaged people will continue or conclude their relationship.
The set is simple, a clean yet mortuary like stainless steel fully functional kitchen with a stunning Vitruvian Man to the side. The lighting enhances the set and whilst the sound is atmospheric it does occasionally feels intrusive. Christopher Renshaw's direction makes this a fast moving tension filled 90 minute experience.
The undoubtedly talented Mr Clary has a legion of fans that will no doubt enjoy seeing him up close and personal in the small and confined space of the theatre. There is room for around 100 patrons, far removed from the size of audiences to which he has recently been used to playing.
So does he make the transition from camp and innuendo laden comedian to straight actor? In part yes though it does often seem that we are seeing Clary as Clary rather than him taking on a different character. His softness of voice and those head nods to the audience seem too much Clary and not enough Michael. He did however deliver his lines faultlessly and it was a pleasure to be in what was an appreciative audience.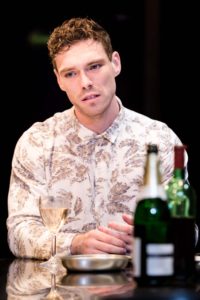 However the star of the show for me was Nelson-Joyce. He was menacing and had an assured confidence in his performance. A bright future is surely ahead of him.
In conclusion then, a rare chance to see Julian Clary in a role that takes him out of his comfort zone, some terrific writing with thought provoking and at times uncomfortable content plus a fabulous performance from James Nelson-Joyce. Time therefore to book a seat if you haven't already.

Reviewed by Steve Sparrow
Photography by Scott Rylander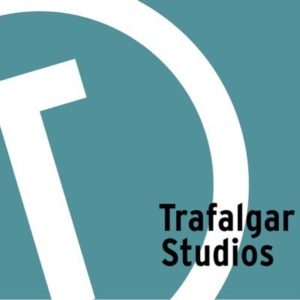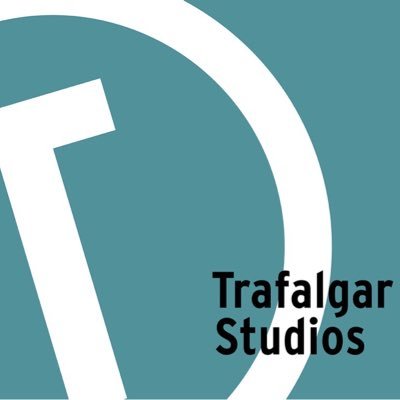 LE GRAND MORT
is at Trafalgar Studios until 28th October