One Festival (Programme A)
The Space
Reviewed – 9th January 2018
★★★
"a super display of wordless and subtle physical comedy from Jessica White"
The One Festival is The Space's ambitious showcase of new monologues. It consists of four programmes, each being shown five times, over the course of three weeks, and this is its final year. Programme A launched the season with five pieces shown over two hours. It opened with Treasure, written and directed by Laura Kaye Thomson and performed by Jennifer Greenwood, and was followed by Meeting Roman Polanski, written by Janice Hallett, directed by Adam Hemming and performed by Jessica White. Treasure is an extended rumination on grief, with Jennifer Greenwood taking on the role of a recently-bereaved daughter, coming to terms with her loss by revisiting objects and music from her past. Despite frequent direct communication with the audience, Greenwood's character felt strangely distant from us, and the final release from the defensive nature of her grief came too late in the piece for this reviewer to share her catharsis. Her poignant moments with the keyboard gave occasional glimpses into her more truthful self, and it was then that the piece really came alive. Treasure felt like a brave first attempt at the exploration of extremely complicated emotional subject matter, and it would be interesting to see Laura Kaye Thomson delve deeper.
Meeting Roman Polanski began with a super display of wordless and subtle physical comedy from Jessica White, which pointed to a harmonious and understated director/performer partnership. Credit here to Adam Hemming for his subtle directional guidance throughout. There was some terrific writing here, and Janice Hallett provoked numerous uproarious laughs whilst simultaneously expertly building tension. The ever-present 'elephant in the room' nature of Polanski's notoriety grew more and more troublesome, until the pressure finally broke, and Jessica White's superb controlled explosion took the audience where we needed to go. It was a timely and thought-provoking piece; well-programmed to provide good food for chatter in the interval.
Post-interval, Mitch Day gave us an insight into the mind of a celebrity stalker. Inside Alan was frequently very funny indeed, but also had moments of almost unbearable sadness. Although occasionally a little overblown, Mitch Day navigated these tonal changes with total conviction. His performance filled the space brilliantly, and he carried the audience with him throughout, right until the very last tender moment. There was a polish to this piece which may well have stemmed from writer and performer being one and the same, but mention must also be made to director Anthony Houghton, who created a clear visual arc for the story.
Guleraana Mir's A Sweet Life came next: a brisk piece of Black Mirror-esque whimsy, with a lovely theatrical punchline. It opened with an arresting visual image (nice work by director Ming Yu Lin) and Alice Langrish gave an engaging performance which provided a welcome freshness and comic zing to the evening's proceedings.
The concluding piece, Mike Carter's A Mighty Oak Conquerer, again started with a terrific mise en scene. It's a testament to Tom Michael Blyth's ability that he transformed a couple of black blocks and a wooden post so utterly convincingly into an enormously tall oak! He gave a terrific performance, somewhat in the Leonard Rossiter vein, as Brian, 'a grown man who lives in St. Albans', and allowed us to have a lot of fun with some excellent comic writing from Mike Carter. The shift from Brian's early triumph at his achievement to the precarious nature of his predicament was expertly written and performed, with laugh-aloud aperçus throughout. The play ended on a big laugh, which swept us out into the night on a tide of good humour.
Congratulations must go to The Space for continually providing a launch pad for new talent. If you take an interest in theatre, this type of evening is always worth the price of admission, and who knows, you just might be there at the very beginning of a stellar professional journey.
Reviewed by Rebecca Crankshaw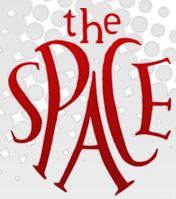 One Festival
The Space until 27th January