F*ckingLifeMate
Bread and Roses Theatre
Reviewed – 2nd March 2018
★★★★★
"digs below the clichéd façade to the personal relationships between family and friends"
Set in South-East London's Thamesmead, dubbed a 'post-war dream gone wrong', Scott James brings to life the archetypal sink-estate community, surrounded by the familiarity of domestic abuse, crime and racial and sexual prejudice, in an astute yet imaginative drama. 'F*ckingLifeMate' digs below the clichéd façade to the personal relationships between family and friends, drawing the audience into the quagmire of emotions, violence, dejection and survival. The play centres around Kirsty – a brilliant tour de force from Kelsey Short – who is determined to break out of the comfortless cyclic pattern of teenage pregnancy, unemployment and social benefits. The script flows smoothly in and out of dialogue and narrative and James' direction is the perfect blend of natural and choreographed movement (Michael Flanagan and Cristian Valle) creating a piece of theatre which is impossible to disengage from.
The strong chemistry between the actors reinforces the important bond which holds the group of friends together as they manage problematic home lives. The stereotypes and stereotypical predicaments are all there, but the exceptional standard of the cast prevents it becoming a parody. Chelsea, the defiant lesbian, played by Samantha Jacobs, grounds her brashness from the moment she enters. Roisin Gardner as Jorden conveys fragile, teenage sensitivity reminding us that even pretty girls have feelings and Hayley (Jasmin Gleeson) adds her own assertive fire, herself suffering from a variation on a dysfunctional family. In a particularly bold performance, Gleeson doubles as Kirsty's mother, impassioned and troubled. Chantel Richardson as Cassie, the newcomer, holds an enigmatic figure until she gradually develops an unexpected friendship with Kirsty, kindling aspirations for a different future. In a poignant outburst of anguish, Nathan Lister as Kirsty's brother Bradley, pours his heart out to his family, one by one, displaying a range of nuanced tensions and Michael Flanagan moves skilfully from Kirsty's long-suffering father to her bright-eyed friend, Peter. All also contribute colourful cameos to the scenes, widening the perspective of the social story.
Using a handful of lights, Emilie Nutley transforms the modest Bread and Roses Theatre with hues and shades, often cinematographic in effect. The uncomplicated black and white costumes avoid what could become a pastiche, and the style reminds us of their young age, despite what they have lived. The bare performing area, clever music and only the necessary props accentuate the ingenuity involved in this production – the variety and continuity of movement, dynamics of mood and well-balanced characters.
Although, as pointed out at the beginning of the play, 'F*ckingLifeMate' is representative of a condensed portion of Thamesmead, symbolic of the recurrent social problems, this is a production which reaches the audience's empathy through the essence of theatre. Even the strong language and graphic descriptions fit relevantly into the style. Innovative writing, commanding, expressive acting and free-flowing direction make this an exhilarating theatrical experience delivered at full throttle by a talented team.
Reviewed by Joanna Hetherington
Photography by Robert Piwko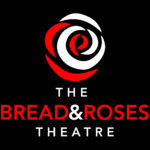 F*ckingLifeMate
Bread & Roses Theatre until 10th March
Related