Three Sisters
Jack Studio Theatre
Reviewed – 22nd March 2018
★★★★
"a decadent and impressive show"
The Three Sisters is considered among one of Chekhov's most brilliant, but perhaps lesser known plays. The story centres on the Pozorov family of sisters Olga, Masha and Irina and their brother Andrei. With the family leaving Moscow some eleven years prior to the start of the play, and both parents recently deceased, the siblings yearn to be back in their home city, but there's always something holding them back. The girls make fun of the locals who they see as lacking culture and beneath them, and their sources of excitement come from the military men who are stationed in the town whereas Andrei is enchanted by a local girl, Natasha. As the play progresses, so does the Pozorov's dissatisfaction and longing for something more.
Each character has a different way of dealing with their uncertainty; when we meet the youngest sister Irina on her 20th birthday, she is jubilant to have discovered the meaning of life is to work, although her enthusiasm for her job at the post office and then the county council quickly wanes as she does not find the meaning she was promised. Victoria Llewellyn successfully portrays this naivete hardening to eventual capitulation as the piece progresses. The soldier Vershinin however, played by Toby Wynn Davies, has a more philosophical refrain. Unhappily married with a wife who repeatedly attempts suicide and starts an affair with Masha, he hopes that the things we do in this life make small changes that will accumulate to overhaul the lives of those in the future.
While this may seem rather depressing, as with life, there are plenty of distractions that pivot away from the more dour moments; servants and lower ranking soldiers provide light relief as does Masha's ill suited husband (played by Stephen MacNeice) who, even at the most trying times, is ready with a prop or a joke to lighten the mood. Conor Moss as Baron Tuzenbach, whose love for Irena is painfully unrequited, hits the perfect balance between goofy and endearing in his pursuits.
With a large cast of fourteen, densely packed sets and musical interludes, this is a decadent and impressive show from Arrows and Traps Theatre Company, richly evoking 19th century Russian sensibilities. However, the disillusionment and quest for meaning are very modern concerns that feel as relevant today as ever.
Reviewed by Amber Woodward
Photography by Davor Tovarlaza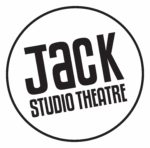 Three Sisters
Jack Studio Theatre until 14th April