Ways to Submit

The Yard Theatre
Reviewed – 5th February 2019
★★
★
★
"a fantastic and constantly surprising piece of theatre that discusses power on multiple levels"
'No biting, scratching, eye-gouging, head-butting.' These are the words that greet us as we walk into Ira Brand's fighting ring. Brand begins with an address to the audience: "I want to invite you to have a fight with me." She is interested in exploring submission and dominance, and believes that consensual play within these areas can impact the way we exist in the world. Tonight there will be nine fights in total, each lasting three minutes. Her opponents? Members of her audience.
It is a fascinating setup that elicits endless discoveries. Each fight creates a different dynamic – stronger partners taking it easy on Brand (with a sometimes patronising effect), weaker partners fighting to stay up. Partnerships of apparent equality are just as interesting if not more so, and there are fights that end in thumb wars, tickle fights, even a hug.
There is a palpable sense of excitement in the room and the time passes imperceptibly despite that the giant clock face counting down each fight. Between rounds Brand talks about her experiences exploring BDSM and Brazilian jiu jitsu, the other arenas beside these stage fights in which she has explored dominance and submissiveness. I would have liked to hear more of these fragments, to spend more time with her words and her explorations.
Ira Brand is a riveting performer, at once both thought provoking and playful, irresistibly engaging even nine fights later. She challenges the audience to consider their relationship with what is happening onstage. How does this fighting make you feel, she asks us. Do we want to fight her (if so, do we want to fight her more as she weakens, or less?), do we want to fuck her, do we want to fuck her over? Through these conversations she interlinks different frameworks of submission and dominance, linking fighting and sex in particular, but placing them in a wider conversation about the structures of power society upholds.
Ways to Submit is a fantastic and constantly surprising piece of theatre that discusses power on multiple levels – I would fight to see it again.
Reviewed by Amelia Brown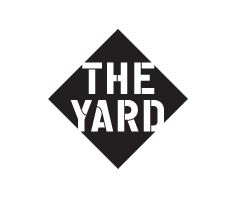 Ways to Submit
The Yard Theatre until 9th February as part of Now 19 Festival
Last ten shows reviewed at this venue: