James Ringer-Beck

Actor Composer
Interviewed – April 2020
James, you manage to juggle careers in both acting and composing, do you find they compliment each other? Or do you find it challenging to balance the two?
They have their moments! Its definitely opened my eyes more to both sides of the production table, especially when I might start writing six months before the first rehearsal. So my appreciation for all the pre-production work has really grown. The main problem I've found has been that composing and arranging takes up so much more time. A self-tape can take an hour, or a morning, but I've had days where I've only managed to progress a couple of seconds with a composition, which can be maddening at times and when I'm spending that much time writing, altering, re-writing, rendering etc it can leave me little time to pursue other activities. Not that I'm complaining – at last year's Fringe I appeared in two shows and had written music for a third, all of which happened to be performed in the same venue!
Am I right in thinking, that you have trained to be an actor, but not in composition? How have you found entering both of these fields with different levels of qualifications?
Yes – although I set out to be an actor, I sort of fell into composing by accident. During my studying at East 15, my housemate Robyn Grant asked me to write the music for a piece she was writing, which then became Fat Rascal Theatre's first show 'Buzz: A New Musical'. I've since composed three musicals with Fat Rascal, and after that, two composing jobs with the Vaults in London and various arranging work for Capital Theatres in Edinburgh and other fringe shows. I'd say getting into composing is harder for me not having a real insight into that side of the industry, especially as I'm coming into it 'late'.
Who is your biggest inspiration?
My girlfriend – especially recently with everything Covid-related. We live together and I don't know quite how I would have stayed sane otherwise. She's got an incredible drive, always pushing herself to be better. And yet somehow she's almost always willing to listen to anything I've written.
Are you finding the connotations of lockdown creatively helpful, or draining?
As with anything, there's good days and bad days. I've personally found it more difficult. There has been a wonderful push of creativity from all corners of the arts, and an equal number of tweets and Facebook posts either saying 'be productive' or 'don't feel pressured to be productive'. It can feel like there's a pressure to supply this increased demand which I don't think is necessarily helpful. Creating art, like the lockdown, is a marathon, not a sprint, and so for artists, I think it's important to remember that if you don't feel like creating something, that's not a failure on your part, it's just today is not a day for creating.
What is the piece of work that you are most proud of?
Last year I wrote music for a staged production of 'Alien 3 – The Unfilmed Script', which is probably about as out there as you could get. It was the first time I was able to create a musical world entirely from scratch and on top of that, was able to create an album of my work.
If you could perform one role, what would it be?
I would love to play Robin in 'A History of Falling Things' by James Graham. It's a beautiful script about two people suffering from keraunothnetophobia – a fear of satellites falling from the sky – who start a relationship despite not being able to leave their houses. The whole script is uplifting and well-written and I fell in love with it the first time I read it.
What piece of advice would you give to people just starting out in their careers in the arts?
Make time for yourself. It can be very easy to spend all your time working to make money to support your artistic career and sometimes, self-care makes all the difference, and makes sure you can actually function as a human being.
What is next for you?
I'm due to be in Blowfish Theatre's next show, 'Now That's What I Call… Getting Brexit Done!', reprising my role as Boris Johnson. It's going to be a follow-up to previous satirical musicals 'Boris the Musical 2: Brexit Harder' and 'Now That's What I Call Brexit', both of which followed the lead-up and aftermath of the 2016 Brexit referendum. The next show looks to cover the 2019 General Election up to the Coronavirus. Now we just need to be allowed outside to rehearse…
Thank you for taking the time to answer our questions. Stay safe and keep well.
Interviewed by Mimi Monteith
Headshots by Paul Nicholas Dyke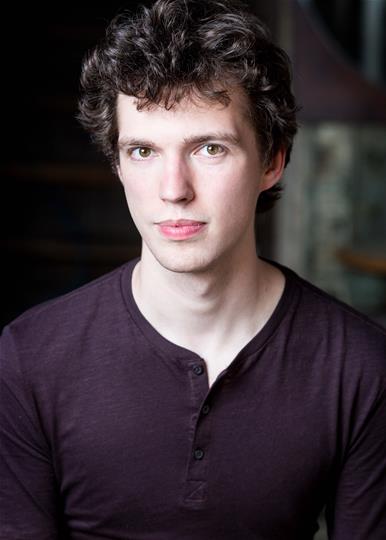 Find out more about James here: