PICASSO
at The Playground Theatre
★★★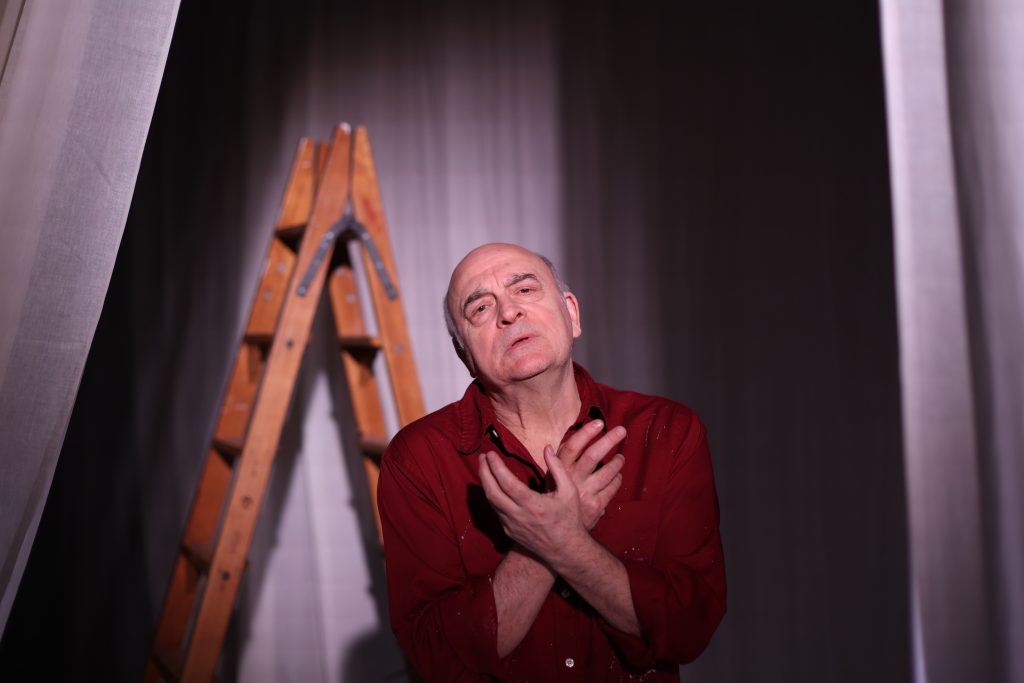 "A glimpse of the potential of what Tate can achieve with the piece, we long to break down the door and see more of the full picture"
Pablo Picasso's father started taking him to brothels in Southern Spain at the age of thirteen, instilling in the young man a sexual desire that would prove to be a burden but also an inspiration throughout his career. He would go on to have two wives, a good half dozen celebrated mistresses and countless lovers. Some of his most iconic works feature these subjects, so it is no surprise that they are also the subject of many books, plays, films and popular music.
According to Terry d'Alfonso's "Picasso", the artist's insatiability and tenuous hold on fidelity is rooted in his relationship with his mother; and the betrayal he felt upon his sister being born when he was two years old. The birth is graphically and anatomically described, but more so the sense of betrayal that little Pablo felt. Peter Tate, who bears a striking resemblance to Picasso, pulls back a thin, gauze curtain to reveal himself, addressing the audience as though he were presenting mitigating circumstances in a court of law. It is done with a curious mix of self-congratulation and self-deprecation, the former unfortunately outweighing the latter. We occasionally catch a twinkle in Tate's eye but for the most part we get a fairly unsympathetic portrayal of the character. What the writing does show, however, is the contradiction between the respect for Picasso's legacy and the disrespect for his use and abuse of women.
Originally staged at the same venue in 2017, Tate has since dispensed with the supporting cast, adapting the piece into a one man show. The women are still present as projections onto the flowing back curtain, like silent movie stars. We miss the substance, though, and feel that their voices are taken away to be manipulated by Picasso himself. This could be a deliberate ploy by Tate, but it strips our sympathies further.
The narrative comes from beyond the grave and is directed to the audience, almost like a lecture at times, – often focusing on the women. "You ladies here are lucky I am already dead". Self-assured and poised, Tate mixes Picasso's lines and those of his women, and adds generous doses of background information. But given the short running time we are offered just sketches. Olga Khokhlova, his first wife, who left Picasso after he had impregnated his model and mistress, Marie-Thérèse Walter. Dora Maar followed, or rather overlapped. The personalities fail to come across in this staging. There is no real sense of the significance of these formidable women; especially Marr, who was the one who fiercely challenged Picasso – emotionally and intellectually. We also briefly see art student Françoise Gilot, and one of Picasso's last loves Geneviève Laporte. And finally, there is Jacqueline Roque who, forty-five years his junior, became his second wife.
It is like keyhole theatre (is that a phrase? If not, I'll take the credit for coining it!) in that we get a restricted view of Picasso and the women in his life. A glimpse of the potential of what Tate can achieve with the piece, we long to break down the door and see more of the full picture. Whether it is budgetary or artistic criteria that relegated the female roles from flesh to fantasy, the voices need more than just one channel. But it is a channel that, under Guy Masterson's direction, is bravely and charismatically explored by Tate. A bit of a tease though – we ultimately feel that something is being held back. Either that, or Tate needs to be given a freer rein to really take this role by the horns. A tantalising taste of what could have been is finally revealed in the stunning final moments.
Reviewed on 26th January 2023
by Jonathan Evans
Photography by Brigitta Scholz-Mastroianni Nux Photography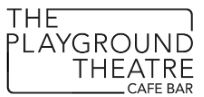 Previously reviewed at this venue: