The Fishermen
Trafalgar Studios
Reviewed – 7th September
★★★½
"there are multiple scenes packed too tightly with action, making the plot slightly cumbersome to follow"
Jack McNamara's The Fishermen has found success in multiple venues now: first at Home in Manchester, then at the Arcola in London; a sell-out stint at Edinburgh, and it's back for another round in London at Trafalgar Studios.
Set in Southern Nigeria in the mid-90s, Obembe (Valentine Olukoga) returns home and is reunited with his younger brother Ben (David Alade) after eight years. Following a slightly tense first encounter, the two get to reminiscing, entertaining each other with impressions of family members and old faces from the community, and talking about old times. In doing so they unravel the incident which permanently scarred both their lives and led to Obembe's running away.
Based on Chigozie Obioma's Man Booker shortlisted novel by the same name, adaptor Gbolahan Obisesan has the unenviable task of condensing an entire novel in to a 75-minute play. It's a lot to ask of a two-hander, however, and there are multiple scenes packed too tightly with action, making the plot slightly cumbersome to follow.
Alade and Olukoga do well to embody the roles of each of their family members as well as their younger selves, and for the most part it's clear who is speaking and from when (the past or the present). The two find comic relief where they can, giving the audience an occasional reprieve from the play's almost overwhelming intensity. But the device of looking back to times gone by, jokingly mimicking their mother and so on, doesn't quite translate when they're re-enacting serious family arguments or plots to murder for example – it's not that the re-enactment doesn't work for the plot, but rather the means by which they justify it. It might have been better if they had just performed it for the audience, rather than for each other.
The design (Amelia Jane Hankin) too is ambitious but overreaching: a curved row of metal poles imitates prison bars, and for the first ten minutes the brothers are divided by it. But thereafter, they're walking through it, swapping places, standing side by side. It transpires that neither are in prison, rendering the bars just symbolic. Whilst I understand the gesture, the piecemeal manner by which the audience is trying to understand what happened means the bars are a red herring and quite distracting.
Both Alade and Olukoga are superb: Their familial bond is palpable as brotherly love grinds against old wounds. Whilst the novel's nuanced tale doesn't quite translate to such a short re-enactment, at least there's no time to be distracted or bored, and the passion of the performances alone fully justifies The Fishermen's adaptation.

Reviewed by Miriam Sallon
Photography by Pamela Raith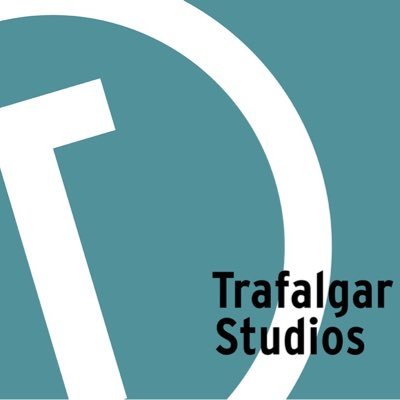 The Fishermen
Trafalgar Studios until 12th October
Previously reviewed at this venue: