WHO'S HOLIDAY
at the Southwark Playhouse Borough
★★★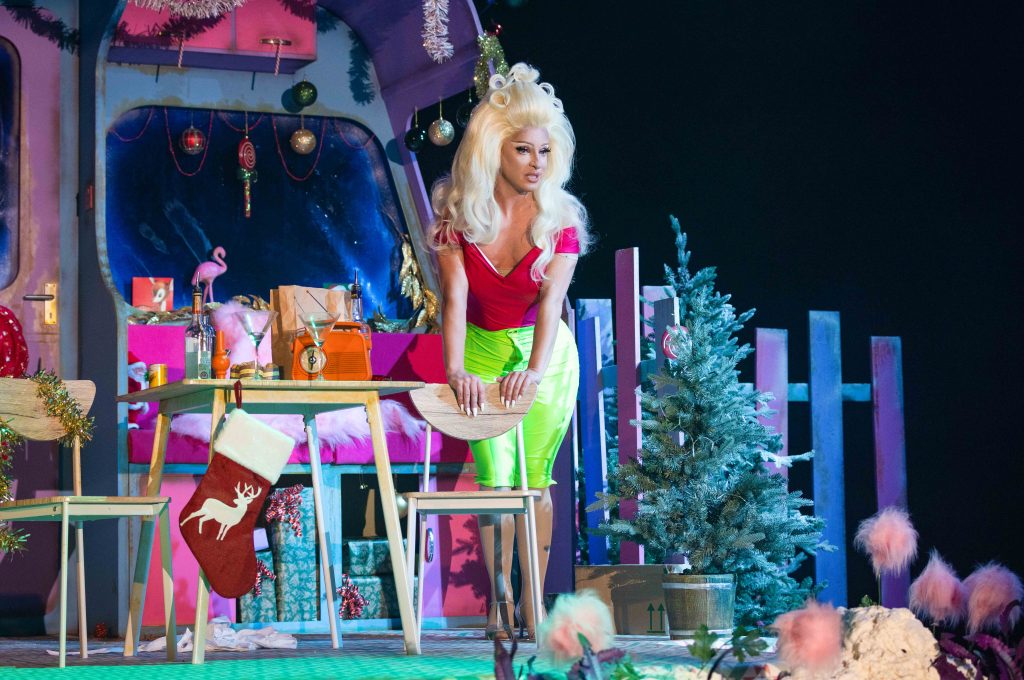 "

Fans of Miz Cracker will be thrilled with the highly personal nature of Who's Holiday

"
Theatrical reimaginings of some of fiction's greatest villains from the Wicked Witch of the West to the six wives of Henry VIII have become increasingly popular in the last few decades. So, naturally, why not do the same for Dr. Seuss' Christmas-stealing Grinch as told by a grown-up Cindy-Lou Who, now a raunchy ex-con who couldn't be more different than her sweetly hopeful younger self.
Matthew Lombardo's Who's Holiday puts a naughty spin on the popular Christmas tale as Cindy-Lou – played by Miz Cracker, a fan favourite from the tenth season of RuPaul's Drag Race – regales the audience with the story of her tumultuous love affair with the cantankerous old Grinch whilst waiting for her friends to arrive at her holiday party.
The sixty-minute, one-woman show fully embraces the rhyming speech of Dr Seuss' novels with many hilariously naughty pairings throughout. Directed by Kirk Jameson, Who's Holiday treats its audience to an intimate chat with Cindy-Lou alongside audience participation and regular movement into the stands which is sure to delight any fan of the talented drag queen.
Miz Cracker does well to hold the audience's attention throughout the performance and impressively does not err once during the show's extensive monologue nor a short rap number. She is however at her best when allowed to deviate from the script's strict rhythm – her little asides to a reluctant participant brought on stage and her witty retorts to overexcited audience members being just some opportunities for her to display her fantastic humour. Brilliantly funny though these moments are, they, unfortunately, also leave the audience wishing that our star was permitted to have some more freedom with the script.
The plot is captivating enough but long sections of speech would perhaps be better received if broken up by other entertainment – it is a shame that there is only one musical number, for instance. Moreover, rather unexpectedly, our (anti)hero's tale is largely tragic and an audience can expect to go 'awh' just as many times as one laughs. The tone is thus slightly confusing and though the play ends on a positive note it is hard to forget the depressing journey it takes to get there.
Successfully lifting the mood throughout however is Justin Williams' gloriously sparkly set – the interior of Cindy-Lou's beaten-up old trailer. A real highlight and appropriately festive. The only strange artistic choice is to not have a working door at the back of the stage to allow Miz Cracker to enter her own home – instead she is forced to come from stage left at the play's opening and do a faux exit at the end.
The lighting (Kieron Johnson) brings a welcomed playfulness to the performance – a wonderful snowing effect in the play's final scenes is particularly entrancing. The sound design (Mwen) is also strong and situates the audience right in Cindy-Lou's kitchen from her phone ringing to Whoville locals pelting her door with snowballs.
Fans of Miz Cracker will be thrilled with the highly personal nature of Who's Holiday and impartial viewers will be easily charmed by the queen's natural stage presence. The confused and rigid script is however a significant let down and won't leave most audience members feeling particularly festive at all.
Reviewed on 10th December 2022
by Flora Doble
Photography by Mark Senior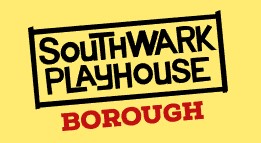 Previously reviewed at this venue: