With the hugely successful revival of Funny Girl now on a UK Tour, we get the chance to chat to one of the stars of the show, Martin Callaghan who plays Mr Keeney.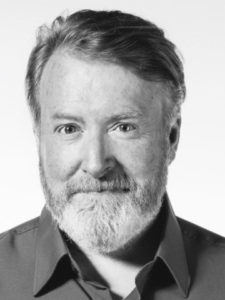 You're a well established actor having appeared in many shows and tours. Do you prefer 'town or tour'?
Oooh that's a time relative question. If you'd asked me that a few years ago I think I would have said Tour, because I was footloose and fancy free. Now that I'm married I'd prefer Town as I miss my hubby when I'm on tour. Hopefully he'll be joining me during most of this amazing tour though.
Other than missing loved ones, what, are the specific challenges faced for an actor with a touring performance?
Lack of free time! Today I've had my first free afternoon since we started rehearsals two months ago. If you open on a Tuesday and you're doing weekly touring, the venue wants its 8 shows and quite rightly so, but that means an extra weekday matinee, on top of cover rehearsals etc. It can be knackering!
 
How would you sum up Funny Girl to someone who had never seen it?
The best 2 and a bit hours you can spend in a theatre in your life!!! Sheridan's performance is astonishing. A Masterclass in acting.
What do you think the lasting appeal is about the show?
The songs! It's one memorable number after another. "I'm The Greatest Star" followed swiftly by "People" followed by "Don't Rain On My Parade" You know them all! Plus even though it's a theatrical story it has a universal theme… LOVE!
Touring doesn't give a lot of time to relax, what do you do to keep yourself calm and focused?
I used to run, and that helped a lot…but these days a boy of my age and weight can't just put on a pair of shorts and hit the pavements…not without breaking a gas pipe anyway. Sleep is important, I have several apps that help me sleep. "Calm Radio" is the best!
And in the moments of free time you get – what do you like to do?
Well today I'm off to the TATE Liverpool and if I have time I may get on a sightseeing bus. I like to do touristy things, it makes it feel like you're on holiday. Plus I have to go and buy a Liverpool Keyring and Fridge Magnet for my hubby as he collects them.
You're a proud Mancunian – what do you miss most about Manchester when you are away?
Well I haven't lived in Manchester for over 15 years, the past 3 of which I spent living in Brazil, but I do love being back to see family and old friends. Manchester is a fast moving city. Every time I go back something new has been built or is being developed. I still haven't seen Media City yet!!!
 
If you could play any theatrical role, which would you choose and why?
Oh God! There's so many. Edna in Hairspray, Max in The Producers, Valjean or Thenardier in Les Mis (I'm not fussy, I'll do either) a few I want to do again like Tevye in Fiddler and Amos in Chicago.
But I think one that has become my new ambition, is to play Herbie in Gypsy opposite Sheridan in the future…any producers reading???
There's a lot of debate again going on about audience etiquette and behaviour – have you witnessed anything particularly bad?
I'm torn about the new "Ordertorium" app. As a punter, I love the idea of having drinks and snacks brought to your seat, but I don't like the idea of them offering popcorn. It sounds like someone munching through a roll of loft insulation to us on stage.
I've only had one bad case of mobile phone rage and that was when not only did it ring but the audience member answered it AND had a conversation about the show!
Have you ever done anything during a performance or rehearsal you are particularly ashamed of or / embarrassed about?
Of course! I'm only human. I fell flat on my arse during a dance number once in performance and instead of picking myself back up and carrying on like a professional, I crawled off into the wing and proceeded to laugh and cry at the same time.
Oh and I fell during the bows of Superstar too. I was wearing very little and David Burt had to come on and help me up. I wasn't hurt I just couldn't stop laughing. Myself and another performer almost dropped a piano off the stage during Merrily. It had gallons of fake champagne on top of it so most of act one was spent singing whilst mopping up.
Plus I've had to be naked on stage…it's not the freeing experience everyone says it is!
What's the last show you got to see as a punter rather than performer?
The Hubby and I only got back to the UK recently so we've missed so much great theatre, but we are so thankful we got to see She Loves Me, Half A Sixpence and Much Ado About Nothing just before Christmas. They were all truly magical experiences.
Do the company all get along while on tour, and if not, would you tell us!?
Of course we do. I've met some of my best friends while on tour. Everyone gets along because you have to be respectful of everyone while working.
It's part of the job.
Who in the company cheers everyone up?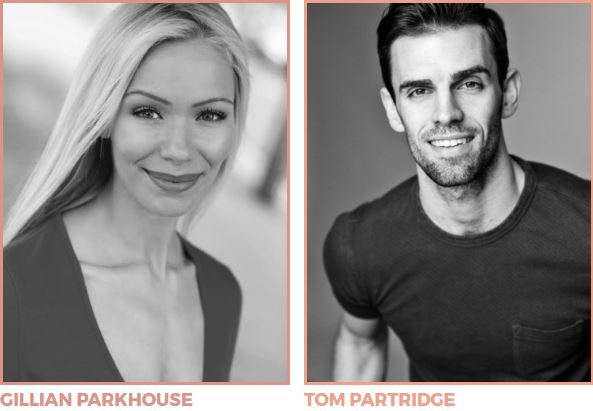 That would be Gillian Parkhouse and Tom Partridge. They are like naughty schoolchildren!! It keeps our energy up.
What would you say to anyone considering a career in theatre? What's the best and the worst thing about it they can look forward to?
The worst thing about it can be loneliness. You have to fight very hard for your relationships to work, but it's worth it. The best thing is knowing you have 30 people who have got your back if you need help. Thankfully, actors are a very supportive bunch of people.
If you're thinking of a career in theatre DO IT! I doubt you'll regret it.
Finally, question we ask everyone at the moment – your thoughts on the new US president …?
You mean the Mango Mussolini? Well nature hasn't been very kind to either him or his puppet master Steve Bannon has it. How either of them can believe they are superior beings is beyond me.
My husband is Brazilian and what Trump said about South Americans is truly reprehensible. Thankfully they both seem to be making too many mistakes to stay in power. Here's hoping impeachment approaches rapidly
Many thanks to Martin for his time and wonderful answers to our questions. Thanks also to Rosie for her help in arranging this interview.
 Images by Johan Persson
are from the Savoy Theatre production
---
Funny Girl is touring the UK & Ireland until August – for full details about the show please visit:

---