The HIV Monologues
From AIDS to PrEP: Love, Sex & HIV
February 2nd – 19th 2017
After a critically acclaimed launch at the end of 2016, Dragonflies Theatre's new production returns in 2017, exploring HIV amongst gay men through a series of interwoven stories. Writer Patrick Cash and director Luke Davies continue their work, including show The Clinic and The Chemsex Monologues, in bringing important queer stories to the UK stage with The HIV Monologues, which stars inspiration for the film Pride and one of the first people to diagnosed with HIV in the UK Jonathan Blake.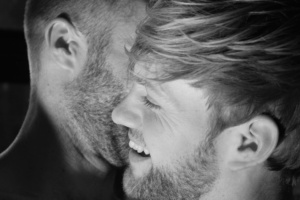 Alex knows nothing about HIV but knew he should have worn the power bottom singlet. Nick is his Tinder date who's just been diagnosed positive, struggling with self-worth. Their date is going amazingly until Nick discloses his diagnosis… And Alex reacts in the worst way. Through meeting Irene, an Irish nurse who treated AIDS in the 1980s, and Barney, who was saved by the 1996 medication, Alex gets on PrEP, but will he be able to win Nick back?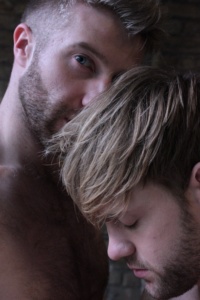 Post-show, the company have arranged a series of talks with high-profile specialists on HIV and queer theatre, including: international chemsex expert and gay men's wellbeing promoter David Stuart; playwrights Alexis Gregory (Safe) and Peter Darney (5 Guys Chillin'); Chief Executive of GMFA Ian Howley, leading HIV expert Professor Jane Anderson; Service Development Manager for THT Justin Harbottle; Executive Director at NAM aidsmap Matthew Hodson; lead HIV consultant for 56 Dean Street Dr Alan Mcowan; curator of Naked Boys Reading and academic Dr Justin Hunt; Lead HIV/Hep C nurse at 56 Dean Street Joe Phillips; PrEP expert Professor Sheena McCormack; clinic manager of 56 Dean Street Leigh Chislett; AIDS nurse Jane Bruton; and author of 'Straight Jacket: How To Be Gay And Happy' Matthew Todd.
---
Listing
The HIV Monologues
February 2nd 2017 – February 19th 2017
Monday – Saturday, 7pm (not 15th)
matinees 3pm on Sundays (not 12th)
Running Time 70 mins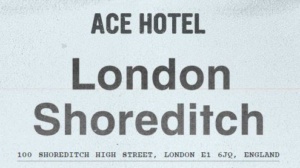 Ace Hotel, 100 Shoreditch High St, London E1 6JQ
Ticket Price £15 (£12 concessions)
Box Office:
Writer – Patrick Cash
Director – Luke Davies
Producer – Dragonflies Theatre & Theatre Bench

Cast:
Jonathan Blake
Kane Surry
Denholm Spurr
Charly Flyte
Photography by Eliza Goroya