On McQuillan's Hill

Finborough Theatre
Reviewed – 6th February 2020
★★★★
"all credit to the Finborough for once again recovering a work of such significance"
A pulsating rhythm and elegant lyricism pervade the English premiere of the unsettling and darkly comic "On McQuillan's Hill" at the Finborough Theatre.
It causes a double-take because the content of Joseph Crilly's 2000 play is far from calm and tranquil – indeed, the politics and passion behind its Northern Ireland setting would make one expect something more explosive.
But in this well-observed work everything is far more subtle, with tension simmering beneath the surface as six characters meet in an isolated community hall in rural Ulster after an IRA prisoner is released under the Good Friday agreement. It's a drama where the shadow of sectarian violence somehow sits comfortably alongside news of a farmer who has grown a record-breaking cucumber.
The play was first performed at the Lyric Theatre, Belfast, 20 years ago and it is unbelievable that such a truthful, ravishing and sometimes savage drama should have taken so long to cross the Irish Sea. So all credit to the Finborough for once again recovering a work of such significance.
An essentially uneasy domestic melodrama focussing on the Maline family slices into deeper themes of the bitter aftermath of the Troubles, malignant family history, sexuality, incest, guilt, betrayal and the legacy of ultimately futile conflict.
It's an astonishing blend of brutality and beauty and while London may not fully comprehend the boldness and courage of that original Belfast production it's hard to miss a rumbling contemporary resonance even as hard borders and political impasse hit the headlines.
Every character is distinctively painted in the text but director Jonathan Harden and an exemplary cast explore even greater depths to the always three dimensional roles. Behind the near mythical ambience there lie utterly credible characters. These are never less than real people with genuine lives and backgrounds.
At its heart are members of a dysfunctional family who in another world would be the subjects of a soap opera. Johnny Vivash is terrifically grizzled as the less than successful terrorist Fra Maline, a closet homosexual keen to find out why he was betrayed by former colleagues and more interested in rekindling a relationship with his ill-suited yet loyal lover Dessie (an edgy Kevin Murphy) than with his sister.
It is his sister Loretta (an emotionally charged Gina Costigan) who has bought the hall intending to convert it, but her reappearance after 20 years lifts the lid off a tureen of dark family secrets, including the long-questioned parentage of daughter Theresa (a charming and fiery Julie Maguire).
Into the mix comes the ex IRA commander Ray (a stirring and passionate Declan Rodgers)whose personal life trumps political ideology, while hovering in the background is formidable hall caretaker Mrs Tymelly (a quietly forceful Helena Bereen, who was in the original 2000 production).
Harden comprehends the unlikely humour and harsh undercurrents of this story, allowing the honesty of both story and performances to take centre stage.
The set (Norman Coates) is every inch the community hub of the past, destined to be pulled down, testimony to a discomforting past, with dimming bulbs and the detritus of past celebrations. A sombre portrait of Irish nationalist leader Robert Emmet gazes down from the wall, a reminder of past hopes and lost causes.
"On McQuillan's Hill" still has the capacity to shock but this quality revival never loses sight of the human stories, a knowing sense of humour, and the beating heart of a nation seeking a new chapter in a troubled history.
Reviewed by David Guest
Photography by Bronwen Sharp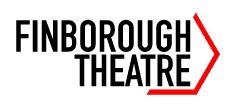 On McQuillan's Hill
Finborough Theatre until 29th February
Last ten shows reviewed at this venue: