Oranges and Ink
Tristan Bates Theatre
Reviewed – 28th March 2019
★★
"Any subtlety is lost in the maze-like opacity of Restoration English"
You can easily see why Aphra Behn would be the subject for a new historical play: not only was she the first female writer in England to be paid her dues, she is also credited with having written the first novel (no, it was not 'Robinson Crusoe'!) and, to top it off, she was gay. A young, professionally and sexually liberated woman in the seventeenth century- the ideal historiographic candidate.
However, much like her male counterpart Defoe, her writing is understandably dated and very hard to get through; you're better off considering her achievements historically than actually delving in to her works. 'Oranges and Ink', Claire Louise Amias' story of Aphra Behn and famous actress Nell Gwyn, unfortunately takes its style of story-telling from Ms Behn's plays themselves. Any subtlety is lost in the maze-like opacity of Restoration English, as are most of the jokes, and the ones we understand are very ye-olde 'bawdy'- not really for a modern audience.
Regardless, Sarah Lawrie (Nell Gwyn) shows a knack for comic acting, and whilst as I say, most of the jokes are lost, we at least know they're being told – like watching a foreign comedy. Similarly, Claire Louise Amias (Aphra Behn) shines best in moments of emotional sincerity and it's clear she would excel in a meatier role. If only she had written herself one.
William Summers' musical arrangement, in keeping with the period (lots of lute and flute), is pleasant enough, and Alex Pearson's direction sees both actors trying effusively to engage with the text, moving spiritedly around the stage and leaning in to the few moments that the audience might actually understand and enjoy.
It is a feat for a contemporary play to be written in the lexicon of the seventeenth century, but unfortunately Claire Louise Amias' efforts are lost on a modern audience. All in all, the fair amount of talent in this production could certainly be put to better use.

Reviewed by Miriam Sallon
Photography by Bruce Wang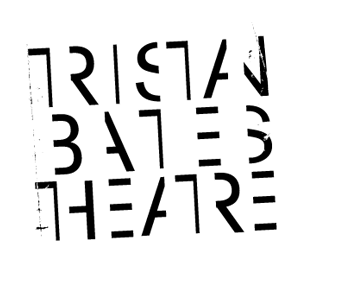 Oranges and Ink
Tristan Bates Theatre until 6th April
Last ten shows reviewed at this venue: