Tribes
Putney Arts Theatre
Reviewed – 23rd January 2020
★★★★
"a raw piece of theatre that achieves in raising awareness to the struggles of the deaf community, and a must-see in these times of identity politics"
The 2010 play Tribes by Nina Raine explores ideas of language, identity and communal hierarchy through the experiences of Billy (Karl Robin), a deaf individual born to a hearing family who do little to accommodate his disability. Never having learnt British Sign Language (BSL) and unable to keep up with his family's constant chatter, Billy constantly feels like an outsider.
This is until Billy meets Sylvia (Tessa Campbell), a hearing woman born to deaf parents who is going deaf herself, who introduces him to the deaf community. With a newfound sense of belonging, Billy finally feels as though he has a voice, but will his dysfunctional parents Beth (Amanda Benzecry) and Christopher (Paul White) and obnoxious siblings Daniel (Craig Bates) and Ruth (Henny Hardy) finally listen to what he has to say?
The theme of translation and communication is abundant in Tribes, here directed by Grace Johnstone. Billy's family are language snobs. They mock the Leeds accent and consider BSL nothing more than 'broken English'. However, there is great irony and contradiction in their elitist attitudes. Christopher, who refuses to learn sign for his son's benefit least he builds his whole identity around being deaf, happily takes Chinese lessons; Daniel has auditory hallucinations and develops a stammer when under stress; and Billy's melodramatic sister Ruth is a budding opera singer who cannot understand the foreign lyrics that she sings.
The play also confronts the idea of communal identity and the importance of individuation. Sylvia tells Daniel that Billy is in the 'honeymoon phase' with the deaf community while she longs to be surrounded by more than just deafness. The tribal (or, as Christopher berates, cultic) nature of bonding through a common trait is certainly becoming ever more prevalent in modern society, and Sylvia too raises the issue of hierarchy within minority communities. For example, Billy is 'top of the pack' as he was born deaf, while Sylvia has far less status as she was born hearing.
Robin is the stand-out performer of the show. A hearing individual, he delivers some incredibly powerful speeches entirely in BSL and signs with marvellous confidence. Benzecry is also a particularly strong actress and succeeds in evoking great empathy from the audience for her reasons for isolating the young Billy from his deaf comrades.
The play's action is primarily set around the family dining room. A large table is centre stage and a digital piano sits against the right wall. There are three entrances with a door that leads through to a rather elaborate kitchen being used most frequently. Steps to the left of the audience stand in for the staircase of the family home, and another door to the left of the stage acts as the house's front door. This arrangement succeeds in enlarging the rather small space and immersing the audience in the uncomfortable family tensions.
A screen above the stage displays translations to the BSL, and, later on in the production, the 'real meaning' behind the what different characters say. The latter feature would have been welcome throughout the performance as it would have highlighted even further the slippery and varied nature of communication. Sound effects (Graeme Bendall) are unfortunately not used to their full advantage. Sylvia comments on how noisy going deaf is citing the irritating buzzing of music as one example. Sounds to simulate noises such as these would have been a great addition to the show.
Tribes is a raw piece of theatre that achieves in raising awareness to the struggles of the deaf community, and a must-see in these times of identity politics.
Reviewed by Flora Doble
Photography by Benjamin Copping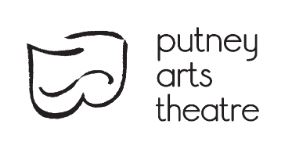 Tribes
Putney Arts Theatre
Recently reviewed by Flora: