Other People's Money
Southwark Playhouse
Reviewed – 23rd April 2019
★★★
"Lin Blakley stole the show as Bea Sullivan"
Blue Touch Paper Productions present Jerry Sterner's 1989 drama-comedy with style and credence as audiences find out what men and women of all shapes, sizes and classes can do with Other People's Money.
Touching base at a time when America is clawing its way back from the precipice of bankruptcy, we meet a coasting, family-run wire and cable company in New England who are about to have their business acumen and their morality tested by Wall Street tough guy Lawrence Garfinkle, a.k.a. Larry the Liquidator (Rob Locke). Friendly, neighbourhood business owner Andrew Jorgenson (Michael Brandon) and his company manager William Coles (Mark Rose) seek help from Jorgy's secretary/no nonsense lawyer Kate Sullivan (Amy Burke) when Larry's interest starts to cost more than smiles and doughnuts.
Director Katherine Farmer and designer Emily Leonard carefully align two contrasting offices opposite each other in traverse staging. The raked seating that straddles the stage allows the audience to spectate, jury-like as Garfinkle and Jorgenson play corporate hard ball on a sneakily camouflaged, faded tennis court flooring. As well as creating a cold, war room atmosphere, the confidently selected set throws into relief the essence of the two armies; the rich versus the poor. The modern, sleek, uncluttered desk of a tycoon facing down the, honest, simple hardwood workstation of a man's livelihood.
Interestingly, it is easy to tell when the actors enjoy the scenes; Larry and Kate, though initially struggling to find each of their character's presence on stage, give us a fun flavour of their chemistry together in the later scenes. However, the writing is wordy and difficult to navigate if you do not have a calculator for a brain or actors who liven up the figures.
Lin Blakley stole the show as Bea Sullivan, Jorgy's steadfast secretary with a shining soul. Through her candid, controlled performance the audience are able to access the heart and true value of what family can mean in a company like theirs. Her relatable characterisation marries comedic timing and fierce emotion so easily making her a pleasure to watch and a home comfort to hold onto in the world of money madness.
This production successfully leads us to believe that the corporate world is killer, which begs the question: is it even possible for good people to do good business?
Reviewed by Vivienne King
Photography by Craig Sugden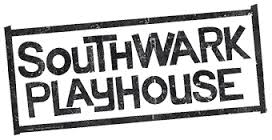 Other People's Money
Southwark Playhouse until 11th May
Last ten shows reviewed at this venue: