Richard II

Jack Studio Theatre
Reviewed – 24th February 2022
★★★★★
"a cracker of a Shakespeare production"
We Are Animate presents a smart and snappy Shakespeare – all the power and plotting of the Bard's historical tragedy in under 90 minutes. The eight strong gender-blind ensemble excels throughout in words and movement. The poetry is clearly spoken with just one Lord misjudging the ability of the intimate space to carry her overly sotto voce delivery. Director Lewis Brown moves his cast well using some dramatic dumb-show elements and funky dance moves between the scenes. A soundtrack (Jordan Wilkes) of disco beats and ambient noise (plus a short snatch of Zadok the Priest) blends well to create mood. The production is beautifully lit too (Jack Channer); an ominous blood-red wash across the space as the audience files in suggests the course of the evening is predetermined.
There is no escaping the importance of the symbol of the hollow crown for it is painted brightly on the movable set blocks and upon the backdrop. A stylish crown – regal and powerful – whilst, at the same time, jaunty and cartoonish.
Which might also go towards describing the King himself. Michael Rivers is a dazzling Richard II dressed to kill in a white suit, crown upon his head. When dressed for war he dons a Superhero breast plate; it's all for show. He points, gesticulates, swans and shimmies his way around the stage, pouts when displeased. Around him are the Court In-Crowd: the fawning Bushy (Daniel Takefusa), out of sorts Queen Isabella (Nada Babikir), and father and son Duke of York (Lizzy Dive) and Aumerle (Harriet Barrow) both dressed in striking red. Hilary Burns stands out in the role of party pooper John of Gaunt – passionate in the sceptred isle speech – and then doubles as a reliable Bishop of Carlisle. [Note to Stage Manager – please provide Carlisle with a more convincing Bible]. But when Richard exploits the death of Gaunt by depriving Gaunt's son of his inheritance, he lives (and dies) to regret it.
Enter Richard's nemesis, Henry Bolingbroke. Fleur De Wit is superb in this role; her femininity a juxtaposition from the manliness we might expect. We see her brain ticking overtime as Henry manoeuvres into position to usurp the crown. By her side is the cold and calculating Lord Northumberland (Daniel Ghezzi) whose sinister delivery judges the atmosphere just right.
This is a cracker of a Shakespeare production. Each scene is lifted by the performances of Rivers and De Wit, ably supported by a strong ensemble. There is ample theatricality within the direction but the emphasis on the poetry shines through. I would happily watch this Richard II again.
Reviewed by Phillip Money
Photography by We Are Animate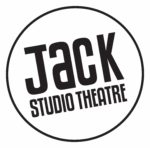 Richard II
Jack Studio Theatre until 5th March
Recently reviewed at this venue: