The Tempest
Greenwich Theatre
Reviewed – 29th September 2017
⭐️⭐️⭐️⭐️
"Joshua Bhima and Robert Magasa delivered a truly memorable Ariel"
On my way to see the Tempest in the Greenwich Theatre I felt slightly nervous. This great play has been reinterpreted, reimagined, and rediscovered so many times, yet the well of new ideas inspired by 

Shakespeare's classic 

seems bottomless. So it would be interesting to see what new spin international theatre company Bilimankhwe Arts, could come up with.
The production adapted and directed by Kate Stafford promised an engaging and ambitious spectacle. The cast included actors of African, Caribbean, and British heritage. This instantly brought to mind one of the core interpretations of the origins of the play, concerning the adventures of Sir George Somers and his peers, who got lost on their way to Jamestown, Virginia, and were cast instead on Bermuda.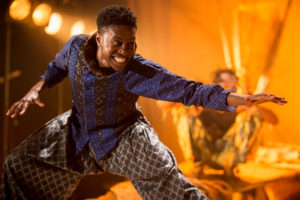 The play was intriguing from the start, welcoming the audience with what at first appeared to be two native men engaged in a mysterious, sensual dance, accompanied by incredible (live!) Malawian music. It soon became apparent that these men were in fact two faces of Ariel, the spirit who serves the main protagonist, Prospero.
Splitting Ariel into two worked wonderfully. One of Shakespeare's assets, which is universally loved but also difficult to perform, is his ability to create magical worlds full of wondrous creatures and dream-like scenarios. Ariel was played by two talented Malawian actors Joshua Bhima and Robert Magasa. I have no doubt that these men imparted most of the surreal atmosphere that accompanied us so successfully throughout the play. They always appeared on the simply set stage together, often dancing (choreography by Shyne Phiri) or singing hypnotically, sometimes just watching but never for one second abandoning their character. They delivered a truly memorable Ariel.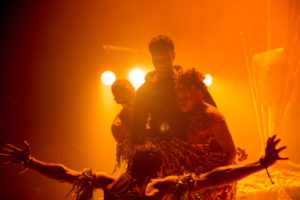 There was an interesting casting choice in Victoria Jeffrey as Trinculo. After the initial confusion, I found myself really enjoying what this brought; now we had a brilliantly portrayed drunken butler (Benedict Martin) with a drunken female jester who delivered subtly and hilariously changed lines. The monster himself, Caliban (Stanley Mambo), was powerfully characterised, often pitiful but then portraying a sadness that could bring tears. Young Miranda (Cassandra Hercules) and Ferdinand (Reice Weathers) were humorous, innocent, and full of life. If a little crude, they were very likeable.
Prospero, as the central figure was unfortunately disappointing. He seemed visibly uncomfortable standing on stage and watching the unfolding of the events. His wisdom, cunning, kindness, and charisma was somehow lost in the mostly angry or nonchalant portrayal by Christopher Brand. Understandably, he wasn't meant to be depicted as a positive character, but the climax of the play was lost since Prospero didn't seem to feel entirely himself as a magician.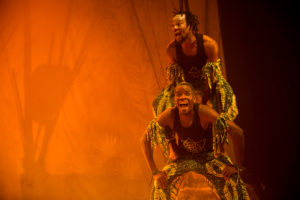 It seemed that issues relating to colonialism, race, and relinquished freedom were the main inspiration for Kate Stafford. The atmosphere of the play was enriched and made more soulful because of such a diverse cast but I couldn't help wondering if the director's vision of the play, would not have come across stronger, if the foremost message of the work wasn't lost in the meantime. We never met Alonso the King, Sebastian his brother, Antonio, Adrian or Gonzalo. The play mostly held together without their lines, although I missed the sharp and witty exchanges and the comfort of the unequivocally wise and kind Gonzalo. However, the last scene in which Prospero forgives all the wrongdoers became significantly weaker and less touching due to there being fewer of them to forgive for their scheming. 
Perhaps the quality of acting wasn't completely consistent but the play offered a number of exciting ideas that could be developed and perfected in the future. The Malawian music, the terrifying, dreamlike, outstanding Ariel(s) and the complex character of Caliban will stay in my mind unchanged for a long time.
Reviewed by Aleksandra Myslek
Photography by Matt Martin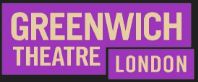 THE TEMPEST
was at Greenwich Theatre
click below to see further tour dates