Fear and Misery of the Third Reich
Jack Studio Theatre
Reviewed – 18th January 2018
★★★
"the fussy details and the gentility of the acting make this production thought-provoking but lacking impact"
It is a rarity to find Brecht performed in a pub in South London but it is here where director Rachael Bellis parallels 1930s Nazi Germany with the possible consequences on our modern, global society, of having voted for Brexit and Trump.
Bertholt Brecht wrote 'Fear and Misery of the Third Reich' while in exile in Denmark. Inspired by a visit to Moscow, his first openly anti-Nazi play has no plot but is a series of scenes knitted together, depicting the breakdown of normal relationships under the Nazis. The 24 sketches illustrate the gradual distrust, suspicion, deception and betrayal that grew between friends, colleagues and even family. The Aequitas Theatre Company's version is an insight into what might happen if society succumbs to its oppressors, but emphasising the importance of resistance. Brecht's drama is brave and gritty and although there is no doubt that his message is relevant today, the fussy details and the gentility of the acting make this production thought-provoking but lacking impact as a piece of drama.
After an original start, leaving the audience off-balance, the production struggles to maintain the tension. There are quality performances from Clark Alexander – in particular in Scene 3 – and Faye Maughan, both of whom convincingly shape a diversity of characters, and accomplished moments such as Hugo Trebel's fluid staging in 'The Chalk Cross', and Rhiannon Sommers' Scene 9 monologue. However, of the 11 chosen playlets, the few which stick in the mind are the longer ones as these allow the audience time to engage with the script, rather than the muted staging. The shorter scenes need more theatrical variety beyond the change of accents by some of the cast, to mark their own moment.
A simple, functional set designed by Afke Laarakker twists and turns like a thread through the play and the actors transform their everyday clothes with minimal accessories. Initially, the lighting (Chuma Emembolu) invites the audience into a dim underground environment, but misses opportunities to enhance subsequent scenes. Apart from the effectual and interesting use of radio coverage and a handful of effects, the uniformity of the sound and music (score by Clifford Hughes) is lulling rather than troubling. By adding a more challenging individuality to each vignette, the scenes would weave together rather than melt into each other.
Despite the contemporary details on and off stage, this remains a play about Nazi Germany with some far-from subtle references to current affairs. As such it is a bold idea expressed through a production that feels strangely unfinished.
Reviewed by Joanna Hetherington 
Photography by James Wordsworth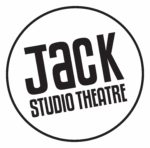 Fear and Misery of the Third Reich
Jack Studio Theatre until 3rd February