Shook

Reviewed – 4th February 2021
★★★★★
"the model example of what a filmed theatre production should be like"
Papatango once again proved themselves fully deserving of their mighty reputation when Shook hit stages after winning the 2019 prize, with the production amassing widespread critical and audience acclaim. In place of the show's West End transfer which had to be cancelled, it was instead filmed and will be available to watch throughout February 2021. Does the production translate well to film, though? In a word – absolutely.
Shook follows three young offenders – Jonjo (Josef Davies), Cain (Josh Finan), and Riyad (Ivan Oyik) – who are taking parenting classes from Grace (Andrea Hall) in the hope of being good fathers when they get out of incarceration. The ramifications of their murky pasts collide with their aspirations for their futures, forming a poignantly scathing critique of a system that seems more focused on punishment than potential.
It's Samuel Bailey's debut full-length play, but you wouldn't be able to tell – the pacy dialogue consistently feels organic, finding light in dark places while not shying away from frankness where needed. Bailey's script never punches down, instead ensuring that we root for and empathise with people who are otherwise so often demonised. By giving us a window into these characters' hopes, jokes, quirks, and fears, Bailey's script provides vital and stellar humanisation.
The actors elevate this even further. All three men deliver beautifully detailed and textured performances, adding colour and heart to more moments than could be counted. The contrast between Davies explaining the crime he committed with knife-edge tension, and the warmth he displays when playing board games with Riyad is powerful. The moments of weakness and vulnerability that Oyik and Finan pepper into their characters' bravados are hugely impactful, and are counterpointed excellently by their comedic flairs – particularly whenever they have to demonstrate anything parenting-related in their classes, such as performing CPR or changing a nappy. The dynamic between the three totally moreish, and only gets more nuanced in scenes with Hall's compassionate but firm Grace.
The direction serves to capture all these moments perfectly – directors George Turvey and James Bobin don't go overboard with the filming, forgoing any fancy cinematography save for some CCTV view shots between scenes. There's also an opening sequence of shots highlighting the extraordinary detail of Jasmine Swan's set design, which effectively helps to establish the place and tone. Shook is maturely and respectfully filmed throughout, ensuring that the cameras are always putting the characters and their story at its centre.
Shook is the model example of what a filmed theatre production should be like – it flawlessly translates the stage experience without losing any of the magic, and there is a lot of magic on offer with this show. Shook is incisive but never preachy, opting instead to lay bare the hearts of a group of people we're conditioned to think are heartless.
Reviewed by Ethan Doyle
Photography by The Other Richard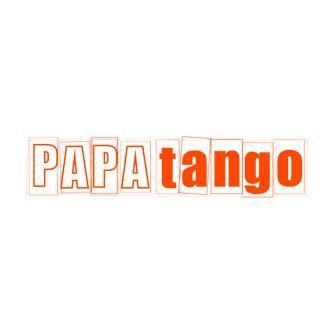 Shook
Online via papatango.co.uk until 28th February
Previously reviewed by Ethan: