With the critically acclaimed musical

about to make its London debut at the King's Head Theatre, we take a moment to catch up with one of the stars of the show, Dale Adams …

Hi Dale, to start with could you tell us what Adam & Eve … and Steve is all about?
You might think at first glance you'll be seeing a funny romp based on the creation story, but the story also has heart. Our story is about people and the complexities and pressures of finding their life's purpose.
London has seen an array of slightly zany, away from the norm musicals in recent years. What makes you think AES can succeed where some before you haven't done well?
It doesn't take itself too seriously. It has all the elements for a hit cult musical comedy with a book and music which addresses a very wide audience.

Three words to describe AES?
Quick-witted
Cheeky
Fun
AES received generally favourable reviews when it ran at The Fringe, have you changed anything for the London run?
I am yet to see a script! As a company we knew where the imperfections laid in the Fringe production. With only an hour and twenty minutes running time, we could only dust the edges of the scenes around the songs. I think taking it back to the drawing board will allow us to build something fresh and just as wonderful.
Dale and Joseph Robinson (Adam) with their Producer, Elva Corrie at the Edinburgh Fringe

What would you like to see happen to the show after its run at the King's Head?
In an ideal world, get a huge investment and run for 10 years at the Palladium! No, "Adam and Eve and Steve" has a modest cast size of strong characters, and keeping it small keeps it special. I've greatly favoured the recent boom in the Off-West End industry and would love to see the production take off in the same light as Danielle Tarrento's recent successes; i.e. "Titanic", "In The Heights", "Sideshow". I also feel this show needs to see more of the world. Perhaps the Montreal or Melbourne comedy festivals.
There's lots of flesh on show – do you ever feel self conscious and do you have a particular fitness regime to stick to during show weeks?
It's the most liberating feeling as an actor, knowing you can perform on stage with nothing to hide behind. Following my training at drama school, I've always eaten well, kept active and exercised. I just don't think I'll be eating a large meal too soon before getting into costume.
So is it the type of show you can take your gran along to?
Oh hell yes! The fact it's a musical farce and style caters to the lovers of old comedy favourites such as "Carry On" and "Morecambe and Wise" makes it the perfect show to take your gran to!

The King's Head is quite a small performance space and you're very close to the audience, any concerns?
I've always enjoyed being close to the audience, it makes them part of the show just as much as we are.
Who is the most upbeat member of the cast?
Beelzebub [Stephen McGlynn ]. He never stops! Always meddling or making a cocktail when he's not basking in the limelight. After all, "It's all about" him.
Do you have any pre-show superstitions or routines you always go through?
Apart from the bog-standard warming up the voice and body, when we were in Edinburgh I had to take extra time warm my feet up. Being bare foot in the show means there was always a risk of them cramping up. I drink Lemon and Ginger tea by the box, it's the best thing to get my voice going. In Edinburgh, Joe [Robinson, as Adam] and I used to sing a few lines from our duets, just to get in sync vocally, before the show as well.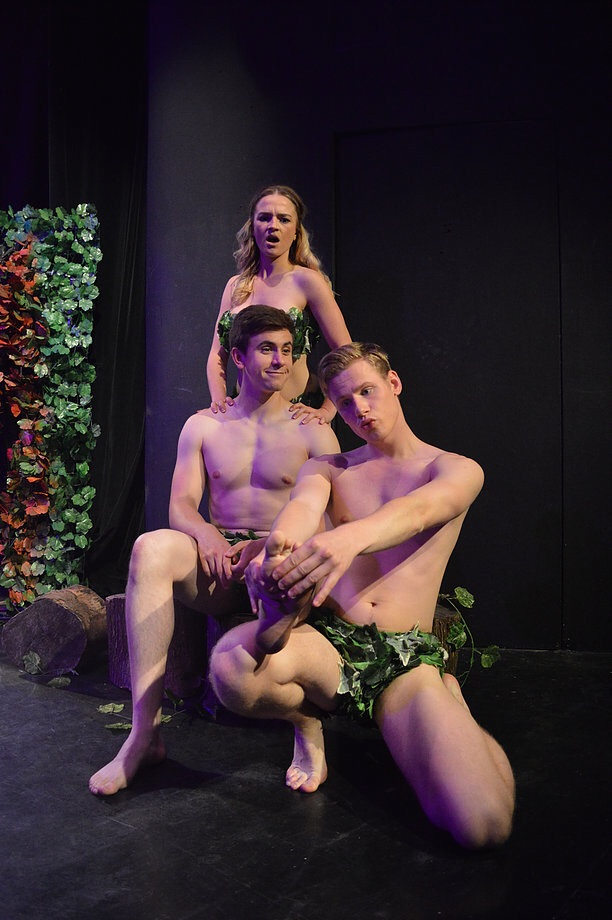 Will the audience be humming any of the tunes when they leave?
I've been humming the tunes everyday since August 2016, truthfully, the score is written by Wayne Moore and is certainly catchy, think "Children of Eden" meets "Falsettoland" with just a dash of "Book of Mormon".
Can we expect lots of fig leaves, serpents and apple eating?
That and more. Although, I don't like apples very much and Hayley [Hampson, as Eve] takes joy in watching me eat one every show.
Which of you is flirtiest ?
Adam [Joseph Robinson], he's the biggest game player in the Garden of Eden!
Any unfortunate incidents / humorous rehearsal stories ?
Occasionally, Joe or I got carried away during a moment in the show where we present each other what's underneath our fig leaves, accidentally grabbing the band of our dance belt in the process and exposing a little too much!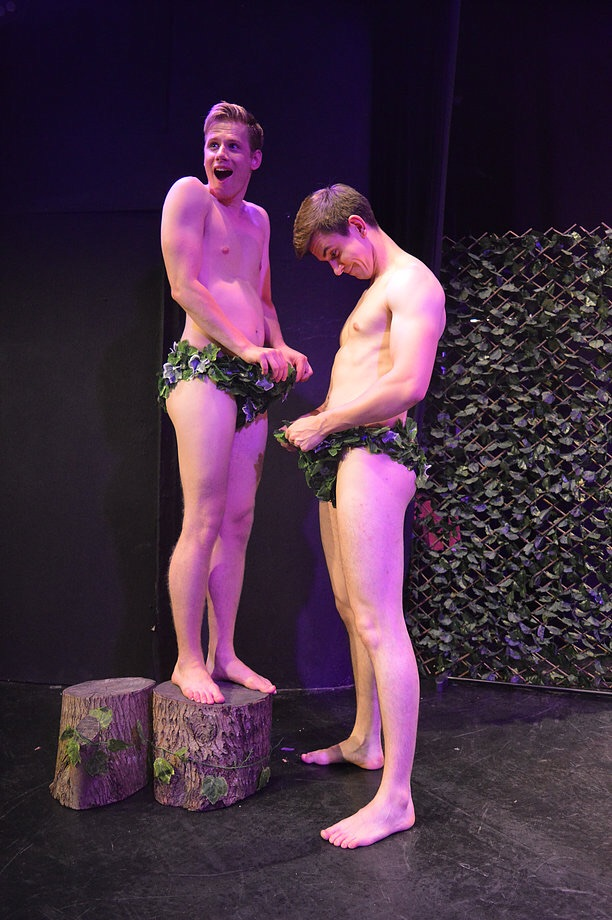 What do you do on non-show days? 
On a non-show day, I really try my utmost to leave the show in the theatre and switch off from it for the day, that way when I return it's like I'm telling the story for the first time again.
What was the last show you saw?
The last musical I saw was "Dreamgirls" at the Savoy and it blew me away! I think Steve models himself on Effie White, even though she hasn't been invented yet.
Did you always want to act and sing ?
I was doing pantomimes and playing child roles from a young age. I always had a passion for singing and acting. It was what made me who I am.
 Dale with Stephen McGlynn (Beelzebub) working together for the first time in "The Wizard of Oz" at the De La Warr Pavillion, East Sussex, Christmas 2000
If you could choose any role to play, what would it be?
To play Albert in "War Horse" would be a dream come true, or Gabe in the musical "Next To Normal".
All time favourite play and musical?
My favourite play is "Death of a Salesman" by Arthur Miller and my favourite musical will always be "The Wizard of Oz".

 Dale as Anthony Hope in Sweeney Todd at The Emporium Theatre, Brighton. October 2016
And finally, your thoughts on the new US President?
I think we should invite him to come and watch. There is an iconic moment between God and Steve that might reform his views on the world all together!
 
Many thanks to Dale for his time and Jenny for her assistance with the interview.
---
Adam & Eve … and Steve
runs at the King's Head Theatre from
21st March – 29th April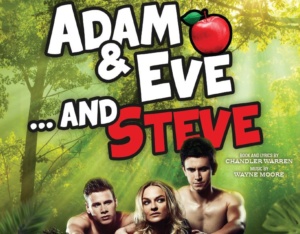 #SupportLiveTheatre
Share this article