The Hunchback of Notre Dame
St Paul's Church Covent Garden
Reviewed – 7th August 2019
★★★★
"carries the audience along on a tide of smiles, while keeping enough of the darkness of the original story to balance the madcap hilarity"
This production fizzes with life as the cast of six talented actor musicians lead the audience through the streets of Paris, transforming the garden and interior of St Paul's Church into Notre Dame Cathedral, dangerous slums, the site of gallows, pillories and court rooms, as they weave the tale of Quasimodo and Esmeralda. Be prepared to move from place to place, becoming the Parisian crowd and taking sides as the story unfolds. Don't worry though, there are plentiful seats at each destination. There is a lot of audience participation, and engagement with the actors, all done with such jovial good humour that even the most timid audience member wouldn't shy away.
It can't be easy to write a show based on a book that has already had so many incarnations on film and stage, but Benjamin Polya has written a version of this well known story that is vibrant and alive. He has given the actors well rounded characters to play with, and they rise to the occasion with gusto. When we first meet the cast they introduce themselves as a troupe of players who will be putting on a show. They make their appearance in the bar area of the garden, and shepherd the audience into the first scene, already primed to enjoy the evening, grinning from the intro.
It's a real ensemble piece, and each actor plays multiple roles. Katie Tranter has a genius for comedy, and an ability to really get the audience on her side. Her rather inept and earnest Pierre is one of the standout performances of the evening; hilarious, sweet and endearing. Ed Bruggemeyer is a powerful Frollo, bringing menace and darkness into the mix with his obsession for Izzy Jones' charming and mercurial Esmeralda. Darrie Gardner is by turns a rousing ringmaster and a mother still grieving the loss of her baby, twenty years ago, bringing her anguish to balance the fun. Max Alexander-Taylor goes from king to lover to magistrate at the drop of a hat, and Robert Rhodes is an excellent Quasimodo, vulnerable, brave and, at times, heartbreaking. But it is the way that all the actors work and play together that make this such a good show.
Michael Malone's songs and music mesh with the set and costume design, by Isabella Van Braeckel and Cieranne Kennedy-Bell to create an enticing and fascinating world. The fight scenes, choreographed by fight director Esme Cooper, are exciting, and director Bertie Watkins pulls everything together beautifully, creating a play that carries the audience along on a tide of smiles, while keeping enough of the darkness of the original story to balance the madcap hilarity.
This version of Hunchback is a real treat, full of laughter and drama. A magical summer evening in a garden, a high energy show full of humour and compassion. And there's even a magical goat.
Reviewed by Katre
Photography courtesy Iris Theatre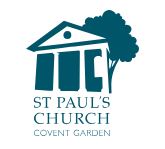 The Hunchback of Notre Dame
St Paul's Church Covent Garden until 1st September
Previously reviewed at this venue: