Flights
Omnibus Theatre
Reviewed – 13th February 2020
★★★½
"All three actors are at their best as Liam, lively and energetic and sad"
In rural Ireland, three friends meet to commemorate something that happened 17 years ago – the death of their mate Liam. But none of them are 17 anymore, and the night is a mix of memory and present day revelations. It's supposed to be a big one – 17 years later, and 17 when he died, but the rest of the lads are in town for the birthday of someone none of them know, and only Pa, Barry and Cusack show up to mark the anniversary. Still, they line up the cans, Pa passes out the drugs and they get the darts out.
The whole play (set and costume design by Naomi Faughnan) is set in the shack they used to go to, the gang of them, when they were teenagers. There's a single flashing strip light (lighting design 

Zia Bergin-Holly)

, empty beer cans, faded deck chairs, candles, a table the wrong way up, a bed and mattress separated on either side of the room. It's a claustrophobic space, and outside all we can hear is rain pouring down (sound design Peter Power).
Occasionally the pace is too slow, and the piece as a whole does feel longer than it needs to be. But the actors help to carry it through. Rhys Dunlop plays Pa, perhaps the character most in pain, still reeling, apparently living more in the past than in any kind of future. He delivers a particularly moving performance as the story unfolds. Barry is played by Colin Campbell, again another very convincing performance, whilst Conor Madden plays Cusack, the new father of the group, who has some lovely moments although begins acting drunk too early which makes the mid-point of his performance feel repetitive.
Each actor takes a turn to morph into Liam and deliver a monologue in three pieces which tells the story of what really happened the night he died. All three actors are at their best as Liam, lively and energetic and sad.
Flights, written by John O'Donovan and directed here by Thomas Martin is a poignant play about grief and about male friendships. It's about the way that people change as they get older, set in an Ireland none of them are quite ready to leave.

Reviewed by Amelia Brown
Photography by Ste Murray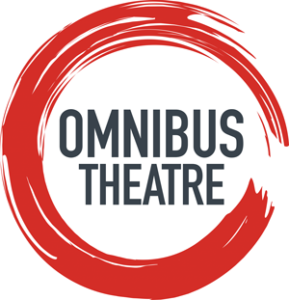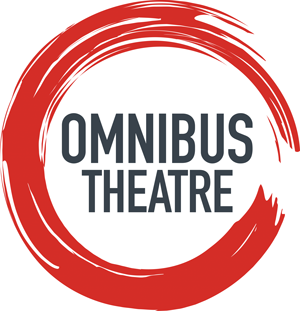 Flights
Omnibus Theatre until 29th February
Last ten shows reviewed at this venue: