The Allesley Silas
Belgrade Theatre
Reviewed – 26th July 2022
★★★
"Dowse does a fine job in keeping the audience engaged, finding a delightful lyricism in the words and being a natural storyteller"
Following a successful outdoor staging as part of the Coventry UK City Of Culture 2021 programme last year, "The Allesley Silas" has been adapted for Belgrade's B2 performance space, where it plays this week. An adaptation of George Eliot's 1861 novel "Silas Marner", the play tells the story of a linen weaver who is wrongly accused of theft and subsequently withdraws from society. His loneliness and isolation cause him to move to the quiet village of Raveloe, and become obsessed with money, with his collection of gold coins becoming the only thing in the world that matters to him. One night, his gold is stolen, and Silas is devastated. Soon after, an orphaned child with golden hair enters his life when he finds her wandering alone in the snow, and he believes God has returned his gold to him in another form. Through caring for the child (whom he names Eppie), Silas begins to feel the warmth of human contact once more, and tries to overcome the pain of his past. However, the secret of her true parentage may bring fresh heartache to the lives of others in Raveloe.
Adapted from Eliot's original novel into a two hour abridgement by Alan Pollock and directed by Olivia Marie, "The Allesley Silas" tells Marner's story faithfully, if not always particularly excitingly. To be fair, Eliot's tale is heavy on talking and light on action, and this production works within the parameters of the material and creates an enjoyable experience. The show takes a while to bed in and find its feet, with Act One feeling somewhat ploddy, although Act Two is much stronger. The plot is narrated on stage by Jill Dowse, which helps to tighten up the wordier stretches of the story, and Dowse does a fine job in keeping the audience engaged, finding a delightful lyricism in the words and being a natural storyteller. The production is underscored by folk-tinged incidental music (composed by Rebecca Applin) which maintains the setting and tone of the piece, and Abby Clarke's set design is simple but effective, using a skeletal house structure as the focal point and framing the stage with wooden boxes which also cleverly double-up as floral borders to help show the passing of time and the seasons. The play is staged in the smaller B2 space, with its intimate nature suiting the piece really well and involving the audience in the story.
Adrian Decosta goes a great job as Silas, really taking the audience on the journey from wronged man to miser to nurturing father, and is particularly impressive near the show's end where he finally gets closure on his past. Alex Allison is also wonderful as Eppie, brilliantly puppeteering (and vocalising) two child versions of her character before playing her for real in the show's second act. She brings a real warmth to Eppie, and as a girl who is meant to shine like the sun, Allison is spot-on. Decosta and Allison create a bond throughout the show's second act that feels genuine and heartfelt, which is lovely to watch.
Telling a 160-year-old story in 2022 is always going to be a tricky task, deciding whether to either modernise the story for today's world or keep it as a period piece. This production goes for the latter, and although it may lack thrills, it offers a gentle and faithful look into the past, and finds real heart on its journey. Simply told, with the cast showing real affection for the piece, "The Allesley Silas" is a pleasantly nostalgic trip back to secondary school English class for audiences looking to dip back into a classic.

Reviewed by Rob Bartley

Photography by Dylan Parrin (from 2021 production)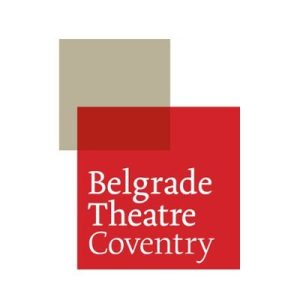 The Allesley Silas
Belgrade Theatre until 30th July
All our July reviews so far – click on the link to read: