But it Still Goes on
Finborough Theatre
Reviewed – 13th July 2018
★★★★
"the problems in the script are predominantly carried by a strong, committed cast."
Tableaux of war open the world premier of Robert Graves' 1929 play, 'But It Still Goes On'. This is a "post-catastrophic comedy" that mixes farce with tragedy and discusses post war disillusionment, creative jealousy and repressed homosexuality, amidst a tangled web of lovers and a gun that follows them all through the play.
The cast is strong across the board. Alan Cox is sharply witty, wicked and playful as Dick, stuck in the shadow of his blundering father's (Jack Claff) literary achievements. The character is written a little too flippantly, making it more difficult to engage with Dick on an emotional level but to Caves' credit he still carries the performance.
The most affecting scene of the play, is the beautiful moment between David and Charlotte, played movingly, respectively by Victor Gardener and Sophie Ward, as both confess, with a quiet resignation, their repressed sexualities and make plans to "normalise" themselves through marriage. It is a deeply sad indictment of the times and their fates are equally tragic, the product of a homophobic society and the necessity to conform.
There is a tendency towards melodrama, particularly in the latter portion of the play, again a product of the writing rather than the acting. The lurking figure of war feels unnecessarily symbolic, given that the text discusses this at such length, and it is a sometime jarring addition to an overly busy stage.
The set is uninspiring, a white marquee edging the stage which is punctuated by clumsy and bland pieces of furniture. The costumes, on the other hand, are beautifully put together, eveningwear and tennis outfits alike, showcasing costume designer Lindsay Hill's clear eye for detail and quality.
An entertaining evening that discusses sexuality and post-war feeling in time for the centenary of the First World War, the problems in the script are predominantly carried by a strong, committed cast.
Reviewed by Amelia Brown
Photography by Scott Rylander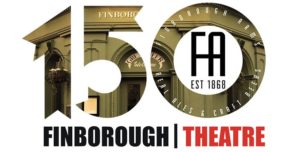 But it Still Goes on
Finborough Theatre until 4th August