Aid Memoir
Pleasance Theatre
Reviewed – 2nd October 2018
★★★
"a clever play that makes us look closely at our attitudes to humanitarian aid abroad"
Imagine a United Kingdom which has become isolated from other countries. A land where violent civil unrest and ensuing poverty has created a humanitarian crisis for the population. This is the scenario that writer Glenda Cooper has taken as the backdrop to her new play "Aid Memoir", produced by the Duckegg Theatre Company and currently running in the studio space at the Pleasance Theatre.
Set in a former funfair, now refugee camp, near Hull, Martine, played by Remi Fadare, a "UK Action" aid worker from wealthy Kenya, has befriended Chelle, a 17 year old refugee desperate to leave and make a new life. The role of Chelle is undertaken by four actresses, Lucy Blott (who I saw perform the part with both strength and emotional understanding), Ellie Kidd, Jordan Meriel and Katie Bartlett. They eagerly await the visit of a "show business" journalist and a celebrity performer "Lady J" from Kenya to help raise awareness of the need for humanitarian aid. The journalist who arrives is Taz, convincingly played by Sabrina Richmond who has "history" with Martine. Both discuss their reasons for wanting to aid the UK while Chelle plans a new future using the celebrity visitor as a means of escape.
The play runs one hour without an interval and examines the attitudes we have to humanitarian crisis and celebrity fund raisers visiting third world countries, who may be well intentioned but are perceived as patronising. It reflects on TV viewers in Kenya wanting to see doe eyed child victims as desirable aid recipients rather than the angry adults nearby. 
The set is simple, a chair and a game of Trivial Pursuit against a black backdrop. Lighting is stark and simple and director Matthew Evans has focused on the clear and sometimes amusing dialogue with natural performances.
This is a clever play that makes us look closely at our attitudes to humanitarian aid abroad. It would however benefit from further development with a more consistent performance of Martine and developing the set further to encourage greater movement, particularly towards the end of the play.

Reviewed by Max Bender
Photography courtesy Duckegg Theatre Company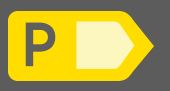 Aid Memoir
Pleasance Theatre until 6th October
Previously reviewed at this venue: