Le Misanthrope
Camden People's Theatre
Reviewed – 21st June 2018
★★½
"troubled by needless montage sequences and audience participation that add little to proceedings"
In a time in which news coverage surrounding 'alternative facts' and 'fake news', Moliere's Le Misanthrope holds an obvious appeal. The desire of a single person to speak truth in an age in which lies are dominant burns as brightly as when written. Revived here at the Camden People's Theatre, the transference of the play to a modern newsroom both aids and restricts the play's appeal.
Relocated to the modern day, we follow Alceste, a popular news anchor. He despises the flattery in society, and prefers to speak bluntly. However, he is in love Celeste, who uses her fame to spread as much gossip as possible. Alceste's journey to win his love and correct the society around him will see him very much swimming against the tide.
The script itself is well adapted, performed through rhyming couplets that lend the dialogue a natural rhythm. Interestingly, the company are performing the show alternatively across the run in both English and French. It is striking to see how relevant Moliere proves to be to today's world, with links to the Donald Trumps' and the Loose Women of the world coming all too easily.
Alongside playing Alceste, star David Furlong also directs the play. He is complimented by a fascinating video design that links the play to social media. While generally smooth, it is a shame that the production can lack pace, and is troubled by needless montage sequences and audience participation that add little to proceedings. Also, while generally well performed, the running time does in extended periods struggle for laughs. 
Surrounding Furlong is a strong ensemble cast. Anoushka Rava captures the vapid nature of her character. Many highlights come from Leo Elso's Oronte, a sensitive soul that takes every chance to indulge in his artistry. Furlong himself, while undertaking a tremendous task in starring and directing this production, doesn't seem to really hate enough. It may be due to his nature that even in his most hatefully intended rants, he still comes across as quite pleasant.
While interesting to see, Moliere's text does in this performance really cry out for unleashing. You leave wanting more precision, raised stakes and the changed setting works better for some aspects than others. Overall then, a fascinating bi-language project from Exchange Theatre that while holding much promise, at this stage doesn't quite hit the height of its ambitions.
Reviewed by Callum McCartney
Photography by Anais Le Pape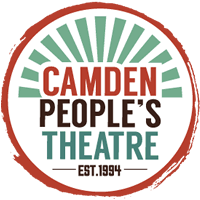 Le Misanthrope
Camden People's Theatre
Related
Other Moliere directed by David Furlong