Randy Roberts Live!
Crazy Coqs Live At Zédel
Reviewed – 18th June 2019
★★★★
"the show attracts and caters to a wonderful mix of people"
Bette Midler enters first, in head to toe red sequins, a show girl "on a mission of seduction". She is our first act of the evening, introducing a night of stories, jokes and songs – yes, there were even some medleys. Next to grace the stage is Randy's Cher impersonation. Dripping in diamante, she covers the old classics, as well as songs from her movie-musicals, 'Burlesque' and 'Mamma Mia'. Finally it is Randy Roberts herself, a red-headed lounge singer in a midnight blue dress, who entertains us.
The three acts of Randy Roberts Live! are interspersed by videos of classic jokes, and a makeup transformation, accompanied, of course, by a song. Roberts is quick to assure us that everything is sung live. He has a fantastic voice that moulds to the sounds of the female icons he impersonates, Cher being particularly memorable, with every mannerism, vocal and physical, imitated to perfection.
Roberts is a fantastically charismatic performer and strikes up a relationship with his audience straight away. This is something he develops in his final act, coming out into his audience and getting to know them. From regular fans of his, to people who have never been to a drag show before, the show attracts and caters to a wonderful mix of people. With a sharp but always laughing tongue, he finds out who the people in the room are, what they do, and why their diamond rings are so small!
Against the gorgeous backdrop of the Crazy Coqs stage, with the audience seated at classic cabaret tables around the room, Roberts always looks brilliant. The videos allow him time for two quick costume changes, and the red feathered headdress certainly can't go unmentioned.
This is a night of true entertainment and vocal skill, that'll have you laughing all the way home.
Reviewed by Amelia Brown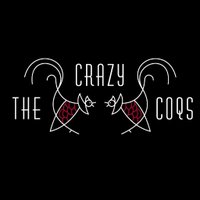 Randy Roberts Live!
 Live At Zédel until 22nd June
Previously reviewed at this venue: