A Midsummer Night's Dream

Criterion Theatre
Reviewed – 10th December 2019
★★★★
"If you need a boost, a good laugh and some quality theatre, get yourself along to enjoy this treat of a show."
This production by the National Youth Theatre, in association with Knee High, is delightful. It was lovely to see and hear the energetic and talented young cast speaking Shakespeare as naturally as if they were out with their mates; different accents relished too.
The NYT says in the programme, 'We are more than a theatre company. We put young people centre stage. We empower young people to be part of something BIGGER. We create amazing shows. We nurture tomorrow's creatives …We celebrate the individuality and diversity of Britain's youth in all it's forms.' In this production they showcased a wonderful ensemble who brought Shakespeare's cherished comedy to vibrant life and kept the audience well entertained.
Bottom was played by Jemima Mayala with enormous energy and bubbling humour. She had us all in stitches, and she can really sing too. Ella Dacres gave us a contemporary teenage Puck, mischievous and cool and Bede Hodgkinson was a remarkably strong and mature Oberon, with more humanity in his fairy meddling that is often evident. Helena and Hermia, played by Jamie Foulks and Julia Kass were particularly fun in the famous row in the woods. It worked having a male Helena, and Foulks managed it without a trace of affectation. Billy Hinchliff's Lysander was so changed by the fairy influence that he became a posturing, hilarious dandy, strutting and puffing out his chest, a bit like a bonobo on heat. It was brilliant. Every cast member, even those with smaller parts, was memorable; Jordan Ford Silver's Wall and Joseph Payne's Lion were lovely comedy gems, and Raj Singh made his little 'moon' shine brightly.
Director Matt Harrison has allowed his young cast to unleash their naturalness and enjoyment in this ageless text, giving it a contemporary, playful and relatable feel. The abridgement was accomplished by Kate Kennedy without losing any of the essential story or charm of the piece, and bringing it in at ninety minutes. The action is set in Athens on Sea, a playful imagining with a waltzer car, a fish and chip shop and balloons, a perfect setting for the action, which includes some punchy dance numbers, choreographed by Rebecca Cuthbertson and performed with sparkle and pzazz by the ensemble.
This was the first National Youth Theatre production that I have seen, and it won't be the last. If you need a boost, a good laugh and some quality theatre, get yourself along to enjoy this treat of a show.
Reviewed by Katre
Photography by Helen Murray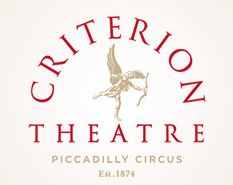 A Midsummer Night's Dream
Criterion Theatre until 17th January
Previously reviewed at this venue: