Kes
Jack Studio Theatre
Reviewed – 4th May 2018
★★★★★
"This is the Jack team doing what they do best and once again producing a diamond"
A teenage boy growing up in a northern town discovers a love of falconry when he adopts a young kestrel in Robert Alan Evans' adaptation of Barry Hine's A Kestrel for a Knave. Through Kes, young Billy finds an escape from the pressures of everyday life and the looming shadow of a future down the mine.
I've long been a fan of the Jack Studio Theatre and always go to their in-house productions with high expectations. I'm happy to say that Kes does not disappoint. It's a beautiful piece of theatre. Subtle, engaging and deeply touching, director Kate Bannister masterfully creates a rich and detailed portrait of a working class childhood while always staying close to the heart of the story. From the intricacies of the set design (Karl Swinyard) to the detail in the soundscape (Jack Barton), the craft and care that has gone into this production is undeniable and every aspect flows together seamlessly. This is the Jack team doing what they do best and once again producing a diamond.
The cast are equally brilliant giving boisterous and energetic performances. Rob Pomfret populates the play with an array of characters, each one unique and fully realised. He gives charm to each of his creations, allowing sympathy even for the most abhorrent such as bullying big brother Jud and the obnoxious PE teacher. His charisma in his central role, a man jaded by his own heart break and trying to protect the innocence he once had, gives real weight to Billy's relationship with Kes. Perfectly complementing Pomfret's gravitas, Simon Stallard fills the space with his enthusiasm and the sheer joy he takes when Billy flies Kes. He's awkward and goofy and instantly loveable, yet mesmerisingly graceful when he takes Kes to the air.
This is a real treat. Heartfelt and elegant, it is yet further proof that the Brockley Jack is one of the best theatres in London.
Reviewed for thespyinthestalls.com
Photography by Timothy Stubbs Hughes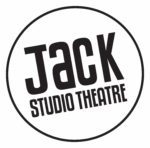 Kes
Jack Studio Theatre until 19th May