How (not) to Live in Suburbia
Soho Theatre
Reviewed – 30th August 2017
⭐️⭐️⭐️⭐️⭐️
"a frank and poignant portrayal of loneliness"
How (Not) To Live is Suburbia is a frank and poignant portrayal of loneliness explored through a hilarious yet heart-breaking autobiographical narrative. Annie Siddons' performance is raw and relatable telling her own story of moving to the outskirts of London and becoming isolated and alone. The performance consists of Annie showing the audience her journey intercut with video footage and monologues by Nicki Hobday who also plays Anne.
[Best_Wordpress_Gallery id="51″ gal_title="Suburbia"]
Annie ended up moving to the suburb she continuously refers to as "Twickenham: Home Of Rugby" or THOR, for her husband's job. The play then follows the breakdown of her marriage so she is left alone with her two children. Her children are sweetly portrayed by olive trees throughout the performance.
The play opens with Annie talking about London, a heartfelt and poetic monologue explaining why she loves the city and how much of a huge part of her life it is followed by video montages of urban London. Annie's loneliness manifests itself as a human sized walrus who follows her around everywhere resulting in shame and humiliation. She tried to rectify her isolation by trying to immerse herself in a community which results in hilarious but unsuccessful results. She begins trying to live her live by a manifesto allowing her to be a good mother, connect with people and to maintain her artistic integrity.
The set was simple with the main focus being on the video content throughout the performance. The video content directed by Richard DeDomenici was witty and moving and provided context to Annie's story.
This production was relevant, thought-provoking and honest. It explored the different aspects and experiences of loneliness and the different ways it can manifest itself in society. The performance was sad but had a conclusion of resilience and hope. How (Not) To Live In Suburbia was a compassionate, witty performance demonstrating the human need for love and the ability to overcome obstacles and social stigmas.
Reviewed by Olivia Ellison
Photography by Nicki Hobday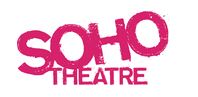 HOW (NOT) TO LIVE IN SUBURBIA
is at The Soho Theatre until 2nd September