Teddy
Watermill Theatre
Reviewed – 15th January 2018
★★★★★
"a toe-tapping re-invention of the spirit of the era, interwoven with zippy and witty dialogue"

If, like me the music of the fifties is pretty much a closed book to you, but you've noticed the energy and appeal of classic numbers like ʽBlue Suede Shoes' and ʽThat'll be the Day', then can I recommend a rocking show at the Watermill in Newbury which will really knock your socks off?
Dedicated fans of the music of the era should also go and see this compelling show, which is enthusiastically presented by a talented and vibrant young cast in the intimate and atmospheric old mill.
Described as ʽa story of teenage rebellion and the birth of a new musical era', Teddy had its debut at the Southwark Playhouse in 2015 when it won Best New Musical at the Off West End Awards. It was written by Tristan Bernays with music by Dougal Irvine. In this fizzing revival, cast member Harrison White provides musical direction.
The show's title refers both to the Teddy boys of the post-war era and to one of two central characters, who is named Teddy (George Parker). He and Molly Chesworth as Josie provide the dramatic focus for the piece, with the plot interweaving music and action provided by Andrew Gallo (drums), Freya Parks (bass guitar), Harrison White (lead guitar and keyboard) and Dylan Wood as the heart-throb vocalist Johnny Valentine.
The Teddy boys were Britain's own response to American rock ʽn' roll of the fifties. Their fashion style was inspired by a revival of Edwardian looks, and it was the Daily Express that first shortened the word Edwardian to Teddy.
But this show is more than just a nostalgia trip to the smoke-filled nightclubs and grim bomb sites of post-war London, with soundtrack to match. The music is a toe-tapping re-invention of the spirit of the era, interwoven with zippy and witty dialogue that has a real rhythmic poetry all of its own.
If Judy, the other name for the Teddy girls, was better known, ʽTeddy' could almost be re-named after them, since it's Molly Chesworth's character that often takes centre stage. She and bassist Freya Parks have some witty riffs on the theme of women taking no nonsense from men.
An evocative split-level set-design by Max Dorey is complemented by moody lighting from Christopher Nairne. There's a great dance number, and some brilliant music that will send you out humming. A great show not to miss.
Reviewed by David Woodward
Photography by Scott Rylander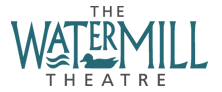 Teddy
Watermill Theatre Newbury until 10th February
ahead of UK tour