The Night Alive
Jack Studio Theatre
Reviewed – 24th May 2018
★★★½
"The characters are convincing; menacing, sad, struggling, lost, vulnerable, and all victims in different ways"
The sky above the Jack Studio Theatre was trying to squeeze through a little evening sunshine, and was a stark contrast to the set 

(Dave Jones and Dan Armour) of a 

messy and run down apartment on stage inside. Doubling as 

an untidy bedsit for Tommy (David Cox) who's struggling with an estranged wife, teenage kids and work and life in general and as a room within the Dublin house of his Uncle Maurice (Dan Armour), a man who feels he's still bringing up the four year old child who arrived around forty years ago.
Tommy's friend Doc (Eoin Lynch) is a frequent visitor, there to help out when needed for the next get rich quick opportunity, and often in need of shelter. Their world jogs along, they're getting by, going nowhere, until Aimee (Bethan Boxall) crashes into their lives, escaping her past and avoiding Kenneth (Howie Ripley). From then on everything changes, with gathering pace, and in directions no one can control.
This play from Conor McPherson is rarely produced, so therefore less well known. When written in 2013, it was hailed as the Irish playwright at his compassionate best and this production tries hard to prove that point. The characters are convincing; menacing, sad, struggling, lost, vulnerable, and all victims in different ways. The story has both brutal moments and lines that made me laugh aloud. I veered from compassion to anger at characters, then back again, as their stories emerged and intertwined.
McPherson has said it was the first script he wrote after becoming sober, it altered his perception of how and why people act the way they do. As an audience you get to wonder what will happen next with a fear for the worse yet a hope for the best. The potential for everything to work out alright after all is ever-present and whether it does or not is definitely worth finding out.
Reviewed by Joanna Hinson
Photography by Robert Piwko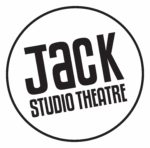 The Night Alive
Jack Studio Theatre until 9th June
Related
Previously reviewed at this venue