A Guide for the Homesick
Trafalgar Studios
Reviewed – 19th October 2018
★★★
"Whilst the performances from both actors are strong, the abrupt shifts in character and setting require serious concentration and perseverance to follow"
A Guide for the Homesick is an ambitious, eighty minute two-hander that attempts to address a range of disparate and difficult themes through scenes of intimate intensity abstractly spliced together.
Set on one night in an Amsterdam hotel room, the decor of Jason Denvir's set verging on the clinical, two men running from horrors in their recent past have a chance meeting that turns into a revelatory night of confession. Teddy (Clifford Samuel) is mysteriously alone on a stag weekend gone awry and Jeremy (Douglas Booth) is heading home from a stint as an aid worker in Uganda. Both men's secrets are revealed throughout the course of the night, with each actor doubling up as the other important figure in each other's lives.
Booth and Samuel gave sterling performances as Jeremy/Ed and Teddy/Nicholas, although each had a certain, more natural, affinity for one of the two roles. Booth's Jeremy was an earnestly charming, yet self-effacing Harvard grad, appearing lost and confused about his identity and place in the world, whilst Ed's restriction to a limited phraseology was a barrier to the audiences connection. In contrast, Samuel's Teddy was reserved and deceptive, whereas Samuel's alternate part, Nicholas, was warm, tender and instantly likeable.
Among the many threads running through the piece is a reference to the role US evangelical churches have had in the rise of the anti-gay movement in East Africa. Conservative Christians, feeling that they had lost the culture wars in the US, have exported their battle to Uganda where they feel more sure of success. A deeper exploration of the implications of these practices and ties with the aid sector would have made for a more original and and provocative piece – but having to share the stage with a parallel plot meant that neither felt nuanced enough.
Urban's script necessitates rapid shifts between each thread, sometimes abruptly and without context. As the piece reaches its climax, the actors' switches between characters rise to such a pace that it becomes jarring to watch, little helped by director Jonathan O'Boyle's choice to use screeching soundscapes and complementary changes in lighting. Ed's repetition of a phrase concerning a lonely whale, although symptomatic of his character's mental instability, is so random and out of place in the piece that it's almost comic.
Whilst the performances from both actors are strong, the abrupt shifts in character and setting require serious concentration and perseverance to follow. Rather than going into meaningful depth for any of the themes, the play is a menagerie that would have done better with a narrower focus.
Reviewed by Amber Woodward
Photography by Helen Maybanks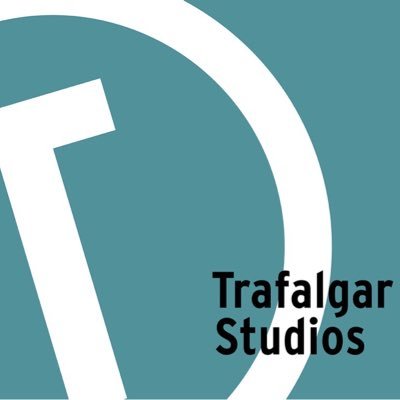 A Guide for the Homesick
Trafalgar Studios until 24th November
Previously reviewed at this venue: