Intronauts

Jacksons Lane
Reviewed – 11th January 2019
★★★½
"has all the elements of an excellent show, that is until it comes to a very abrupt ending, with no real resolution"
When thinking of the future, we often imagine sleek outfits, efficient and sophisticated machinery, and a generally effortless way of living. This is decidedly not so in Emma Williams' 'Intronauts' where temperamental machinery is still being given a good kick to get it working again, and that "deep itching in my anus" is still a daily struggle.
Set in the near-future, our unnamed protagonist has purchased a micro-cleaner who lives inside him and with whom he has an ongoing dialogue via messenger, directing her to resolve any internal queries. 
The aforementioned anus itch, for example, is settled with a good cleaning.
Employer and Intronaut never have any face-to-face interaction, and whilst physically they couldn't be any closer (one is inside the other, after all), they are both deeply lonely. This seems to be a satirically delivered comment on technology's simultaneous ability to bring us closer, and yet further apart than ever.
Vacillating endlessly over the right background colour for a logo design, trying and failing to learn simple dance steps (alone), and playing what appears to be a very boring, but somehow stressful game of 'highfive' with his computer, Adam Fuller imparts a relatable melancholy in the pointlessness and isolation of his activities. He wears a dressing gown throughout, which may be intended to imply a comfy futuristic uniform, in which case, more effort might have been made, or, seeing as he appears to be working from home, he's showcasing the freelance life, in which case it's spot-on.
Emma Keaveney-Roys, playing the Intronaut, is funny and endearing, using brilliant physical comedy throughout. Due to the structure of the play, she can only communicate something to the audience by talking to herself which could easily feel forced, but comes off as natural and engaging.
Chris Pirie seems to claim the role of 'special effects', and he does so deftly, playing the stage-hand, puppeteer, and various body cells in inflatable costumes (as well as set and costume designer, according to the credits!) Whilst the set is fairly basic, Pirie brings it to life, from characterful movements of 'smart' technology, to tracheal cilia ominously grabbing at Keaveney-Roys' 'spaceship'.
The whole play takes place behind a transparent projection screen, used to create both Fuller's seemingly ubiquitous computer interface, and his innards where the Intronaut resides. This is very effective, and elevates the production value tremendously. 
Simon Preston's accompanying musical composition is a mishmash of 80s computer game effects, dreamy soundscapes, and bass-heavy dance. He successfully enhances moments of comedy and pathos, as well as lending a sense of danger to some of the Intronaut's missions – not so easily done when she is supposed to be crawling around inside her owner's anus.
This has all the elements of an excellent show, that is until it comes to a very abrupt ending, with no real resolution. Wrapping up after only an hour, it seems more like the first half of a really great story. Perhaps there'll be an 'Intronauts: Part 2', and judging by the first half, I'd definitely go see it.
Reviewed by Miriam Sallon
Photography by Emma Windsor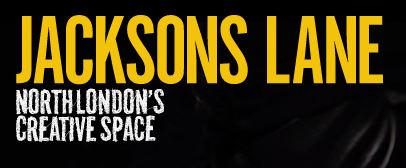 Intronauts
Jacksons Lane until 13th January as part of the London International Mime Festival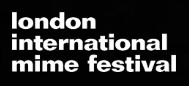 Previously reviewed at this venue: