Brief Encounter

 The Watermill Theatre
Reviewed – 18th October 2021
★★★
"The music and Anjali Mehra's choreography are indeed highlights"
"That's how it all began. Just by me getting a little piece of grit in me eye". So often in life it is one of these small, simple twists of fate that change the course of a life. Laura, a respectable middle-class woman in an affectionate but rather dull marriage takes a shopping trip to a nearby town by train every Thursday. On the same day, Alec Harvey, a general practitioner works at the local hospital. They become acquainted in the refreshment room of the railway station after Alec removes a piece of dust that Laura has in her eye. Although both are quite content in their marriages, they fall in love and embark on a 'brief', passionate affair. They also embark on the rocky road of love, guilt, and self-examination.
Officially titled 'Noël Coward's Brief Encounter', Emma Rice's name is featured in as large a font as Coward's on the programme. It is perfectly justified as her stage adaptation is now almost as recognisable as Coward's film adaptation in 1945 (based on his original one act play "Still Life"). Here, Robert Kirby's quirky and intimate production has all the Riceisms dutifully bouncing around the stage, showering magic onto a fairly dated love story. All competent musicians and singers, the cast almost give the impression that they have wandered in from the wild shores of Cornwall and an early 'Kneehigh' combo. I say 'almost'. With a couple of exceptions, this troupe sometimes appear to be a bit out of their depth with the demands of the material and they need a couple more weeks to grow into the roles. For now, though, we are too aware of their concentration on getting the words, actions, and the stylistic staging right. Once they relax into the skins of the characters, the emotional impact will have the space to break through.
Laura Lake Adebisi, as Laura, is probably the guiltiest of this and therefore doesn't quite grab the sympathy of the audience. Callum McIntyre's more layered Alec gives her plenty to play with, but we don't really witness the chemistry needed that would make these seemingly above-board characters decide to delve into the depths of deception. It is the peripheral characters that come across more fully formed. They burst with energy, circling the central pair, and filling the tea bar with colour. Kate Milner-Evans as Myrtle, holds forth with a commanding performance, occasionally breaking into song with a quite outstanding voice. Hanna Khogali is a bubble of quirky energy juggling her multiple roles while deftly handling her violin and guitar. Max Gallagher gives a standout performance, again switching between roles and providing the most real and memorable moments of the show; particularly as the camp Stephen, whose flat the lovers borrow one afternoon. Gallagher captures some of the hidden tones of Coward's original text in just a few short moments of nuanced delivery.
The music and Anjali Mehra's choreography are indeed highlights. The two are intertwined as the actor musicians dance to the tunes, relaying their instruments back and forth. We bask in a gorgeous mix of Rachmaninoff, Noël Coward and original music from composer and Musical Director, Eamonn O'Dwyer. O'Dwyer's closing number 'Always' is a haunting moment. These are the moments that linger after we leave the auditorium. This staging of 'Brief Encounter' is stylistic, atmospheric and a feast for the senses, but there is a detachment, and the emotional encounters are all too brief.
Reviewed by Jonathan Evans
Photography by Pamela Raith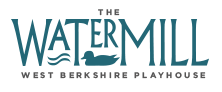 Brief Encounter
 The Watermill Theatre until 13th November
Other shows reviewed this month: