Getting Over Everest
The Hope Theatre
Reviewed – 29th April 2019
★★★
"a little more finesse in both writing and performance could have shifted things up a gear from good to really, really great"
Being dumped sucks. Being dumped after a decade in a relationship? Well… that's something else. Natasha Santos' script and performance explores the trauma – and ultimate redemption – in forensic detail.
The Everest of the title is Rob Everest, Libby's (now) ex-boyfriend and sometime nemesis. Santos has great fun as Libby, clearly enjoying the playfulness of her script and exerting considerable charisma. And she gives us lots to enjoy; Libby regales us with her woes via clever musical accompaniment and much wit. We're treated to flashbacks to her childhood friendship to the strains of the Spice Girls, an excruciating workout class to Salt-N-Pepa and, poignantly, José González' Heartbeats as we see the first glimmers of Libby's hope for a new life.
The music choices are uniformly great (what better break-up song is there than Nothing Compares 2 U?) and special mention must go to the choreography, which is hilariously on point. The trio flick into movements in perfect unison (including a memorable impersonation of Libby's ex's sexual prowess), adding a polish to the fast-moving performance.
With all the riotous humour of the piece, though, the production can at times feel overdone. Characterisations, such as that of Libby's ghastly colleague Sandra, can creep towards parodic gurning, and this does a disservice to the quality acting on offer (both of Santos' fellow actors Grace Dunne and George Vafakis more than hold their own here, with some beautifully wry performances). Some of the more extreme caricatures of heartbreak feel more than a little hackneyed, as Libby knocks back the Pinot and drunk dials Rob to sing Whitney down the line. And small details can feel distracting and detract from an otherwise smooth production; pretending to swig from empty wine bottles feels like a mimicry too far, for example.
It's great to see such a defiantly female-led production, from Santos as writer and lead to director Katherine Timms and especially great work from technical designer Abi Toghill. And it's an appealing production, too. Just a little more finesse in both writing and performance could have shifted things up a gear from good to really, really great.
Reviewed by Abi Davies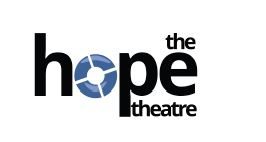 Getting Over Everest
Hope Theatre
Last ten shows reviewed at this venue: