Beckett Triple Bill:
Krapp's Last Tape – Eh Joe – The Old Tune
Jermyn Street Theatre
Reviewed – 17th January 2020
★★★★★
"Nunn's inspired direction and choices, and the consistently wonderful acting, gives the overall effect of this being one three act play rather than three one act plays"
Kicking off the new decade at the Jermyn Street Theatre is a trio of short, one act plays by Samuel Beckett. A master of solitary minimalism, Beckett wrote many to choose from. The three, compiled and directed by Trevor Nunn for the "Beckett Triple Bill" are, on the surface, quite different from each other and originally written for different media (the stage, television and radio). But Nunn has picked out a common thread of memory and of looking back, allowing them to sit together in illogical harmony as an intimate and seamlessly crafted trilogy. In each play the protagonists are reviewing their lives through their refracted memories. 'We've never been who we think we were once, and we only remember what never happened'. I don't remember where that aphorism comes from, of course, but it defines the fragile fabric of nostalgia that we all share, and that Beckett so expertly writes about.
"Krapp's Last Tape" opens the evening. The title of the play seems obvious, that what we are witnessing is the recording of Krapp's final tape, yet it could also just be his most recent. It is Krapp's sixty-ninth birthday and he is playing a tape he recorded thirty years earlier, listening with a mixture of contempt and regret. At times he cannot remember the meaning of words he used to use and has to look them up in the dictionary. Afterwards he removes the tape, loads a fresh one and starts recording his older voice, a voice that is scathing about the man he used to be and the man he has become. James Hayes, as Krapp, is captivating; holding the audience tightly in his grasp, even through his long moments of silence. We are as attentive as he is. As he listens, we listen too, and Hayes has the ability to draw us right into the character's mind.
"Eh Joe" takes us into slightly darker territory. Originally written for television, it translates perfectly to the intimacy of the space. Simon Nicholas' live, close-up back projection of Joe's face pays homage to Beckett's original specifications, but here it is very much a backdrop. We barely notice the camera moving in closer. All our attention is on Niall Buggy who utters not a single word as Joe. Buggy relies on expression alone, and some real tears, as he reacts to the voice in his head. While Buggy is seen and not heard, Lisa Dwan, as The Voice, is heard and not seen. Dwan's voice is barely above a whisper but it creates a storm in the mind of Joe. Each word a knife going in. A pause for breath, then in again.
Buggy returns for the final round in "The Old Tune", teaming up with David Threlfall to play Gorman and Cream respectively; two old-timers reunited after many years. Beckett's radio play injects a small dose of much needed humour to the evening. Buggy and Threlfall are faultless in their portrayal of two bewildered men lost in a modern world that is passing them by – quite literally too with Max Pappenheim's sound design littering the stage with passing motor cars. The elderly couple remember a time before cars. They remember a lot, but forget just as much too; disagreeing with each other's memories in a kind of prose version of Lerner and Loewe's 'I Remember It Well'. Beckett's dialogue, often absurd in the extreme, always manages to contain universal themes that we recognise and relate to. The exaggerated nostalgia that provides the comedy is timeless and it still pervades today, having influenced many writers on the way, most noticeably Monty Python's 'Yorkshiremen Sketch'.
"Beckett Triple Bill" is an evening of contrast and similarity. I initially set out to appraise each short piece separately, but Nunn's inspired direction and choices, and the consistently wonderful acting, gives the overall effect of this being one three act play rather than three one act plays.
Reviewed by Jonathan Evans
Photography by Robert Workman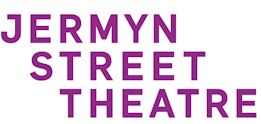 Beckett Triple Bill
Jermyn Street Theatre until 8th February 2020
Last ten shows reviewed at this venue: