I Wanna Be Yours

Bush Theatre
Reviewed – 6th December 2019
★★★
"a script filled with warmth and humour that's not afraid to tackle complex issues with nuance and maturity"
Spend more than a few minutes on Twitter and you'll no doubt be confronted by a bevy of hot takes on attitudes to race in current society. And while they raise a number of crucial questions and issues, they can often feel intangible. Thankfully, Zia Ahmed's I Wanna Be Yours is here to cut through the social media academia and let the ideas play themselves out in a fundamentally human and earnest way.
I Wanna Be Yours follows a blossoming romance between struggling actor Ella (Emily Stott) and struggling poet Haseeb (Ragevan Vasan), and the wider societal and cultural hurdles that they have to overcome in trying to make it work as an inter-racial couple. Events such as meeting your partner's family for the first time that are already nerve-wracking take on a whole other level as Ella faces rejection from Haseeb's aunt on account of being white and Haseeb has to stomach the entrenched racism in Ella's family that has gone previously unchecked. However, these instances are largely not treated with the heaviness that is frequently seen when this subject matter is depicted – Ahmed is smartly selective in when to intensify the gravity and when to revel in the absurdity of other moments, such as Ella's frantic Google search as to whether the black face paint used in Mummers' Plays had racist origins or not. The result is a script filled with warmth and humour that's not afraid to tackle complex issues with nuance and maturity.
Ahmed's script also introduces a few surreal elements into the story, particularly one featuring a very literal elephant in the room, but they unfortunately feel half-baked and not fully committed to, culminating in an ending that tries to tie these elements together but consequently doesn't feel as meaningful as it could have. The pacing also suffers from the themes and ideas not feeling like they're being especially expanded upon in the second half of the play, and certain conflicts feel a little forced. However, one element which almost consistently endears is the relationship between Ella and Haseeb.
Both Stott and Vasan display a masterful characterisation of the text, fleshing out texture and colour in every line. Under the kinetic direction of Anna Himali Howard, their dynamism fully inhabited the space, which was bare save for an inexplicable carpet that looked like it had been stolen from the home of someone's gran. Out-of-place carpets aside, the chemistry between the two was able to strike the difficult balance between them clearly exuding their love for each other without excluding the audience.
This is in part due to that Stott and Vasan were not so much a couple as a throuple, being joined throughout the play by Rachael Merry as an integrated BSL interpreter, who frequently enhanced the language and characterisation in the way her interpretation also served to physicalise the subtext and bring further layers to the experience. I Wanna Be Yours has many beautiful, cheeky, and hard-hitting moments, and it is undeniably exemplary in its accessibility, but the sum of its parts struggles to fully engage.
Reviewed by Ethan Doyle
Photography by The Other Richard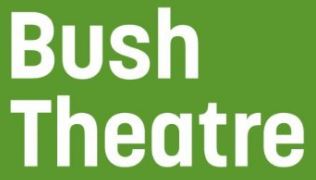 I Wanna Be Yours
Bush Theatre until 18th January
Previously reviewed at this venue: