SHIFT
Shoreditch Town Hall
Reviewed – 8th May 2019
★★★★
"one of those shows that you can see time and time again and enjoy each performance with renewed pleasure and enthusiasm"
SHIFT is the latest original production from Barely Methodical Troupe (BMT). Previous shows include Bromance and Kin which have both received much acclaim internationally. The concept of the show SHIFT is from the mind of Melissa Ellberger who also directed and devised the piece alongside Ella Robson Guilfoyle and the four cast members: Beren D'Amico, Esmeralda Nikolajeff, Louis Gift and Charlie Wheeller.
Shoreditch Town Hall is really beautiful. The décor is grand, intricate and fascinating. It's such a positive migration to have this former civic building transformed into an independent community space. You really feel as though you're being invited to share in something quite intimate and special when you go there and on this occasion, with BMT, it was no exception.
With no distinct storyline; similar to the format of other physically demanding shows like Bianco by No Fit Safe Circus, the production of SHIFT is a series of movement based episodes, connecting together to create a holistic piece.
This is a wonderful show and so simply crafted. The raised stage was bare (design by Lucy Sierra), with the performers using minimal equipment to play and perform with. The use of light (lighting design by Elliot Griggs) and the beautiful soundtrack emphasised each moment eloquently and often created an otherworldly atmosphere which illustrated the dexterity of the acrobatics all the more.
Without a doubt D'Amico, Nikolajeff, Wheeller and Gift are all complete and utter athletes. The stamina, strength and high energy they maintained throughout the show is a performative feat. They were engaging and funny with a constant awareness of the audience; always involving us into their world. They displayed movements with delicate subtlety and would instantly contrast that with explosive gymnastics. It was an exhilarating experience to witness each jump, flip, somersault and catch achieved and with no safety net. This troupe rely on the trust and experience they share with each other and that wonderful bond radiated from them in every way. Being right there in front of the action, witnessing these amazing four throw themselves skilfully across the stage, pushing their capabilities to the limit, was really awe-inspiring and unexpectedly life affirming too.
A show for all ages and audiences. You will be stunned at the physical dynamism of this troupe. This is one of those shows that you can see time and time again and enjoy each performance with renewed pleasure and enthusiasm.
Reviewed by Pippin
Photography by JMA photography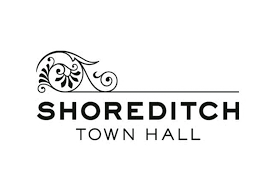 SHIFT
Shoreditch Town Hall until 18th May
Previously reviewed at this venue: