As You Like It

Queen's Theatre Hornchurch
Reviewed – 25th August 2019
★★★★
"Her witty modern-day lyrics are reminiscent of the work of Lin-Manuel Miranda"
"All the world's a stage, and all the men and women merely players". Those immortal words the Bard penned in his rustic comedy, As You Like It, seem as true as ever in this recent musical adaptation of the play which makes its European debut. Produced by Queen's Theatre Hornchurch in partnership with the National Theatre's Public Acts, a national initiative to make inclusive, community theatre, it brings a one hundred-strong cast from all walks of life together to create this vibrant version which is unlike any other production of As You Like It you will have seen.
In a condensed telling of Shakespeare's tale we find Duke Senior (Rohan Reckord) has been banished from the court by his brother Duke Frederick (Curtis Young), finding solace and a new home within the Forest of Arden, where many of his supporters begin to converge and take commune. In paranoid rage, Duke Frederick lashes out at anyone that threatens his authority, including his niece, Rosalind (Ebony Jonelle), who is exiled. Taking on a male disguise, she similarly flees to the Forest of Arden bringing in tow her cousin Celia (Marjorie Agwang), and the trusty clown Touchstone (Vedi Roy). However, before her banishment, Rosalind falls head over heels in love with Orlando (Linford Johnson) whom she must conceal her true emotions from when their paths cross again in the forest.
The original songs that interject this adaptation, help to flesh the characters out further, giving their actions and motives more depth. Composed by American Shaina Taub, she is certainly a name to listen out for in the future. Her witty modern-day lyrics are reminiscent of the work of Lin-Manuel Miranda and help to give a nearly 400-year old story a current relevance.
This may be a community project, but by and large the main characters are played by trained actors. Stand outs include the incredibly watchable Ebony Jonelle who offers a vivacious Rosalind, whilst Vedi Roy as Touchstone delivers the sassiest clown in town. Rohan Reckord has such a smooth voice it will undoubtedly give you goosebumps when he sings.
Nevertheless, it is the amalgamation between the trained actor and the 'average Joe' that really is something special, proving that a passion for theatre is what truly wins out and that anybody has a right and the capability to perform on stage. During the colossal group scenes, it is nigh impossible to not feel moved seeing a broad range of people of all ages, abilities, cultures, and backgrounds coming together. The sheer joy that beams from the stage is infectious. The carnival-like atmosphere and colourful costumes (Hayley Grindle and Daisy Blower) make it a party you never want to leave.
Reviewed by Phoebe Cole
Photography by Camilla Greenwell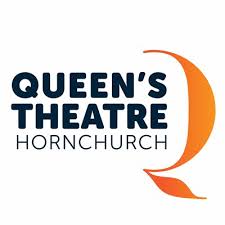 As You Like It
Queen's Theatre Hornchurch until 27th August
Previously reviewed at this venue: